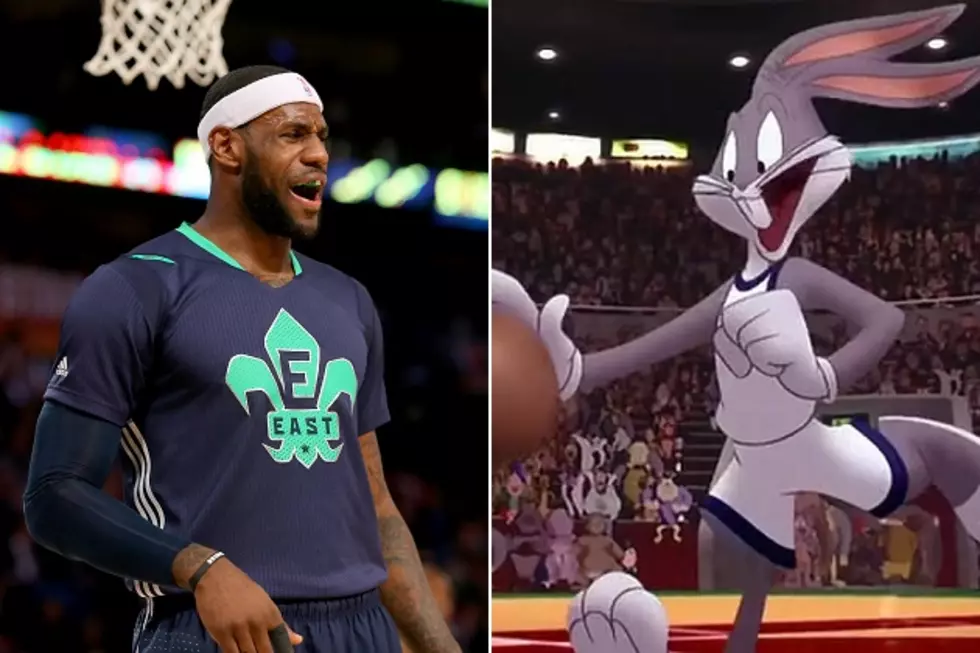 An Official 'Space Jam 2' Trailer Announcement May Be Coming From LeBron James' Instagram
Getty Images, Warner Brothers
Everybody get up, because it may finally be time to slam now. While a sequel to the beloved Looney Tunes sports extravaganza Space Jam has been in development on and off again for years now, things might finally be kicking into full gear.
A new rumor suggests a trailer for Space Jam 2 could be arriving on LeBron James' Instagram in the coming days or weeks. The basketball MVP is expected to announce his free agency decision soon, once his contract with the Cleveland Cavaliers is up on June 29. A rumor from Basketball Society Online (h/t ScreenRant) claims that news will be followed by James unveiling some kind of Space Jam 2 footage, either a potential teaser or "documentary" announcing that the Justin Lin-directed sequel is finally making progress.
Warner Bros. officially hired the Fast and Furious director to helm the sequel to the 1996 live-action/animation hybrid back in 2016, and things have been relatively quiet since. Back in August of last year, Lin said the film was slowly progressing, noting that he'd already gone through multiple iterations of the project. As of this February, James' business partner Maverick Carter told The Hollywood Reporter that Space Jam 2 was still "a ways off." But if this rumor is to be believed, Lin may have finally landed on a solid concept for the new movie.
Pairing a the film announcement with James' free agency news makes sense, and is one way to get some excitement in Space Jam and sports fans alike. If it happens, James is said to debut the footage using the new Instagram TV. So if you, like me, know nothing about basketball, now is a good time to follow James on social media. There's many photos of sneakers and some workout inspo videos, what's not to like!