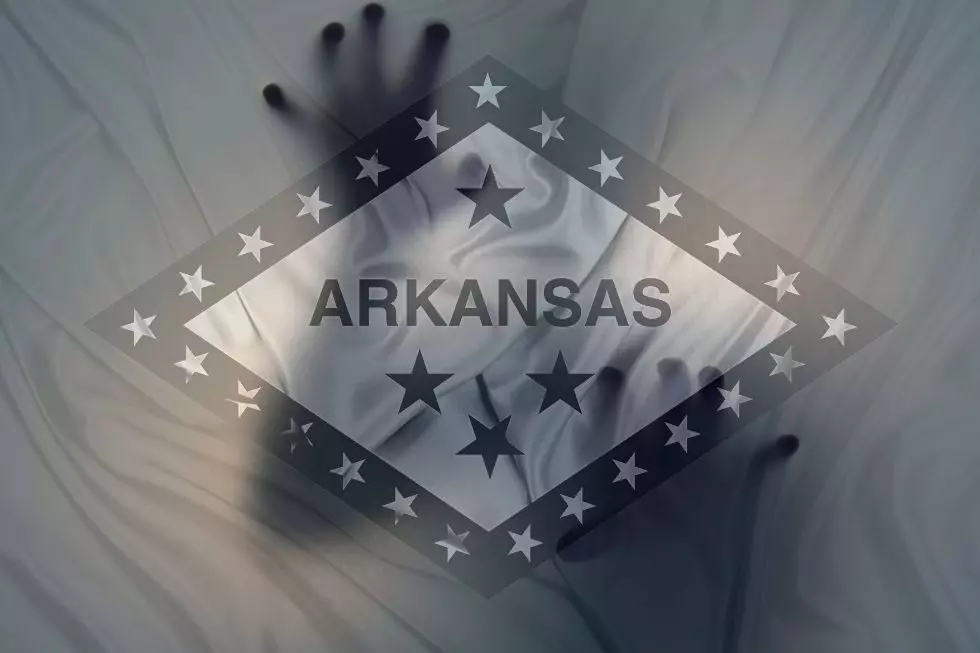 Here Are The 4 Creepiest Hauntings and Urban Legends in Arkansas
Canva
Who is ready for some creepy ghost stories? Arkansas is full of hauntings and urban legends. Here are four of the creepiest hauntings and legends in the state of Arkansas.
Have you heard of these stories? Better yet have you been to any of these places in person and tried to see these ghosts? Did you experience something that you wish you hadn't?  Let's see what the stories are behind some of these hauntings and urban legends.
Cotter Bridge
Cotter Bridge in Cotter, Arkansas. On this bridge at night, people have reported seeing a ghostly woman who is being chased by hounds. There have also been ghosts of children spotted playing on the train tracks below. People have heard disembodied footsteps and the sounds of a baby crying when there was no baby around.
The Gurdon Lights
One of the most famous Arkansas urban legends is The Gurdon Lights in Gurdon, Arkansas. The sightings take place on an abandoned railroad track. The light people see in this area at night that seems to travel on the railroad tracks goes to the story of a railroad worker who fell on the tracks.
A train was coming and he couldn't get off the tracks in time. He was hit by the train and it severed his head. People say at night when the light appears it is the man walking the train track looking for his head.
The Old Malco Theater in Hot Springs
The legend is that during a magic show in the 1880s, a woman disappeared from the audience. Since then there have been reports of strange things happening and that the theater must be haunted. People have seen a glowing woman's ghost in the basement of the theater. Others say that objects move on their own and people have heard screams coming from the theater when it's totally empty.
The Lady in Black
This urban legend is about love and heartbreak. This story took place in Arkadelphia where there are two big rival universities, Henderson State University and Ouachita Baptist University. the legend goes back 100 years to the 1920s. A boy named Josh from Henderson was dating a girl named Jane that went to Ouachita.
He was threatened by his friends that they could not be his friends because his girlfriend went to a rival school. Josh caved and broke up with jane right before Homecoming. She was heartbroken so she put on a black dress and a black veil then jumped off a cliff and died. She is now spotted at least once a year around homecoming. People have reported her walking across campus in search of the boy that made Josh break up with her. She has also been spotted in the halls of the dorm she lived in.
Want more creepy tales? Check Out These Haunted Cemeteries in Arkansas
LOOK: How Halloween has changed in the past 100 years
Stacker
compiled a list of ways that Halloween has changed over the last 100 years, from how we celebrate it on the day to the costumes we wear trick-or-treating. We've included events, inventions, and trends that changed the ways that Halloween was celebrated over time. Many of these traditions were phased out over time. But just like fake blood in a carpet, every bit of Halloween's history left an impression we can see traces of today.