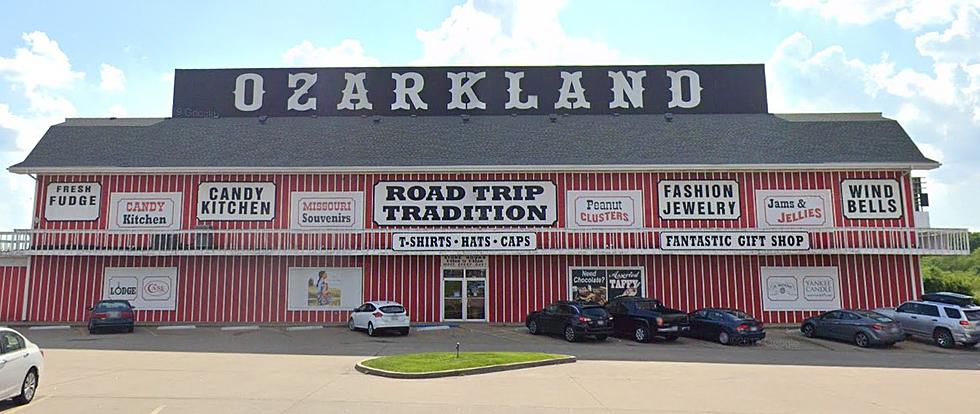 Article on Tourist Traps Names Kingdom City Store Worst One in MO
Google
In the movie "Vacation" Clark wants to take the family to see the second-largest ball of twine on earth. The largest ball of twine, one of those tourist trappy attractions in Kansas, is to be avoided according to a list of The Worst Attractions in Every State. According to the list, the tourist attraction in Missouri to avoid is less than 90 miles away in Kingdom City.
And that would be Ozarkland.  According to This vs. That:
The unabashed tourist trap, Ozarkland, features wall-to-wall 50's and 60's kitsch. Find souvenirs commemorating Route 66, Elvis, vintage diners, and more. There are a total of five Ozarkland General Stores in Missouri but the most popular is the one in Kingdom City. You can find candy, hats, shirts, jewelry, Moccasins, fireworks, and plenty of touristy souvenirs that will really let your campy flag fly.  You can come to Ozarkland if you need a place to waste away your next paycheck or soon you'll be able to do all your shopping online as a website is in progress.
I get it, if you come to Missouri, Ozarkland probably shouldn't be the centerpiece of your vacation. And it's definitely a tourist trap where you'll probably get some souvenirs which will be forgotten about soon after you get home from vacation.
Yet it's a little bit of nostalgia.  Taking you back to a simpler time. A time before road trip pit stops were dominated by new Casey's gas stations and McDonald's restaurants. A time where you might run into an occasional stoplight on what's Interstate 70. Ok, maybe not that far back.
My point is, it's for some travelers it's going to be an interesting few minutes of distraction during a day of travel. A fun place to grab a soda, some fudge, or some candy for the kids. And maybe a T-shirt. And I think it's pretty easy to know what you're walking into before you experience it, so if it's not your bag, you can amble an exit or two further and find your corporate fast food joint or convenience store.
The more I look at their list, the more I think it's absolute rubbish. Pops, a nostalgic store/diner focusing on classic sodas makes the list as the place to avoid in Oklahoma. They say it's expensive and dismiss it saying you can get the soda they sell anywhere. Not so much, Kathy and I have stopped there, and my wife and I came back with twelve bottles of soda that aren't all that easy to find.
And Mars Cheese Castle makes the list. It's arguably the most universally loved tourist trap between Chicago and Milwaukee just over the border in Wisconsin. And guess what, many folks who live in either Milwaukee or Chicago make it a point to stop there every time they're driving between the two cities.
To make places like Ozarkland, the Largest Ball of Twine in Kansas, or Pops as these horrible tourist traps to stay away from is just stupid. They're not WHY you're traveling. Nor the purpose of your vacation. They're just places you can stop on the way that are a little different.  And ya know, getting there is half the fun.
See the Must-Drive Roads in Every State
LOOK: See the iconic cars that debuted the year you were born