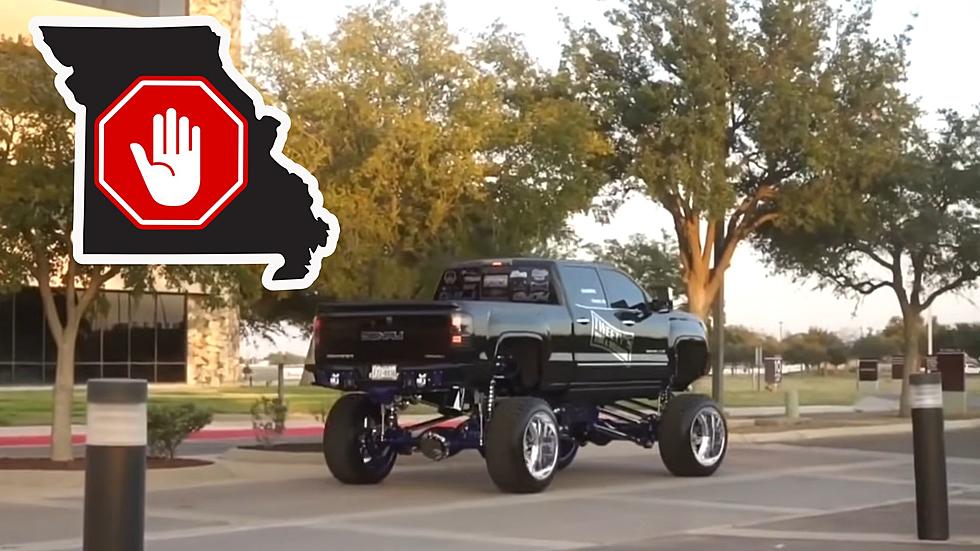 Awesome Vehicle Modifications Actually Illegal in Missouri
Modern Muscle via YouTube/Canva
I used to be a car nut before I had kids. At that point, I became an admirer and not a doer. Did you know that there are some awesome vehicle modifications which are actually illegal in Missouri? I had no idea about some of these items and figured some of us enthusiasts (present and former) could use a refresher.
As a child of the 80's, having a booming stereo was a must during my era. That's fine says Missouri as long as you don't allow the loudness to become a public nuisance. The problem with that is everyone's opinion of what's too loud is subjective. Find Law actually defined illegally loud as music that can be heard 25 feet away. But, what if it's actually a good song? Asking for a friend.
Your Mechanic says that muffler cutouts are also a no-no in Missouri. They also can't be too loud, but I'll defer to my comment on booming stereos on that one.
They go on to say that while lifting your vehicle isn't a problem, the height of the bumper is. For most cars and trucks, the maximum bumper height is the following:
Front bumper height maximum is 24 inches, rear is 26 inches.
But, what about tinted windows?
The State of Missouri has some interesting guidelines for this. Windows must allow 35% of the light to come through them. But, what about if you have a visual problem where a doctor says you need to block the light? The Missouri Department of Motor Vehicles says you can bring your vehicle by one of their inspection places with a doctor's note for a permit to be issued. Note that if your back windows are tinted, you're required to have side mirrors, though.
What about antique vehicles?
Once again, Missouri has some specific guidelines. A vehicle that's 25 years old or older is considered antique and is qualified for historic plates. But, it must be in good enough condition that it could be driven to a repair location within a 100 mile radius.
This is just the tip of the iceberg for possible neat vehicle things my species has come up with over the decades. Make sure to check the current Missouri law before you decide to be creative though. I was surprised at what had changed since I used to dabble in this hobby.
Top 20 New Cars Under $30,000