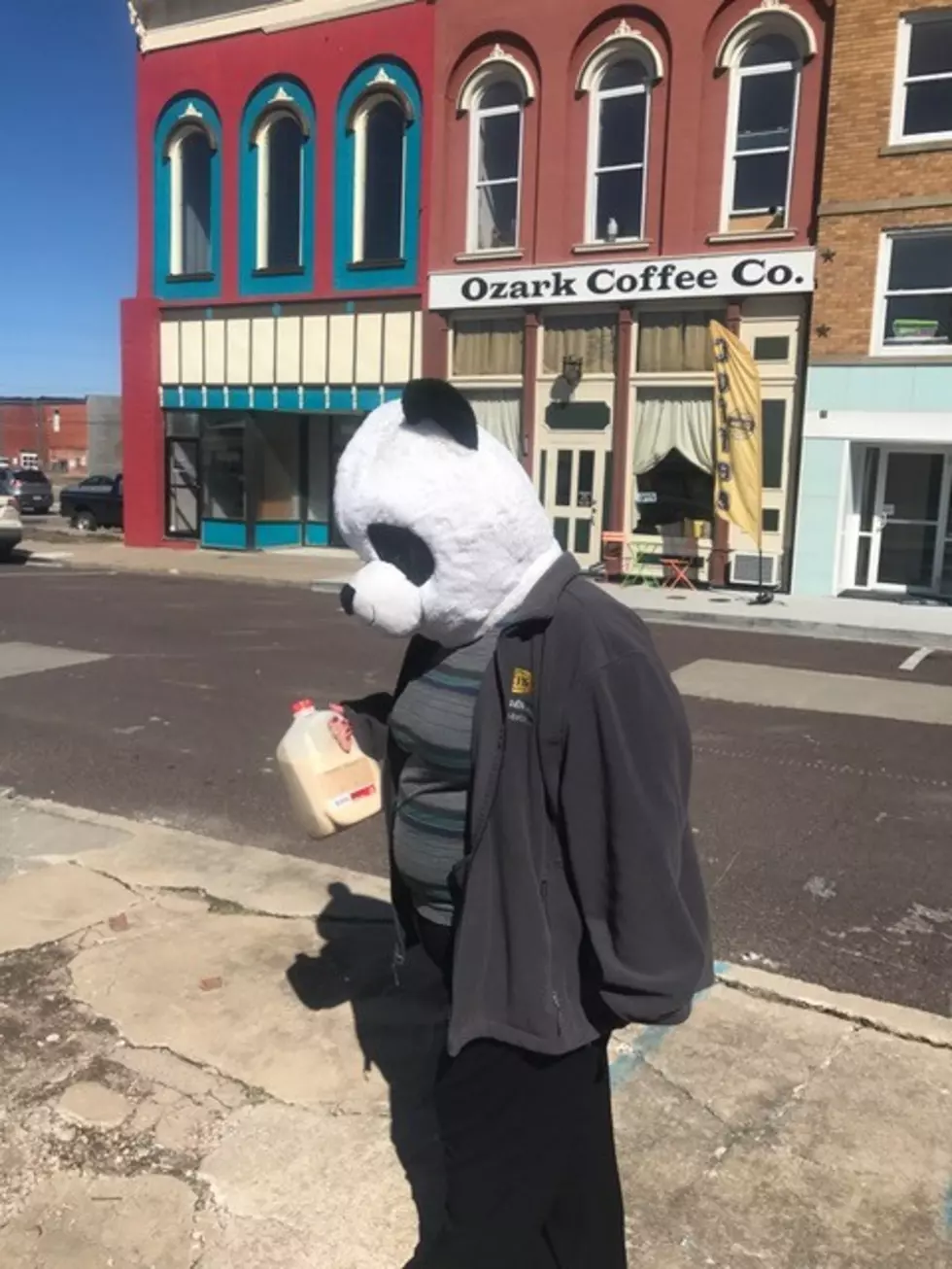 Behka And Jenn's Friendship Adventure Part Two: Pay It Forward PANDA-monium
Jennifer Langdon
There's been a lot of negativity these days, and we felt like it was time to start spreading some positivity.  In coffee form! For some reason, one of our sales team, Debbie, has a panda hat thing.  It's been kind of taunting me for some time now. What else is there to do with a panda head other than cause some PANDAmonium? Nothing, if you're living your life right.
So, we went downtown and decided to spread some love. We went to Ozark Coffee and got a gallon of ice coffee, and decided we were going to go around to various businesses and see who wanted some free coffee.
So, if you were downtown on the Avenues and saw a panda with a gallon of ice coffee, now you know what's up.
What should our next Pay It Forward Panda-monium be?