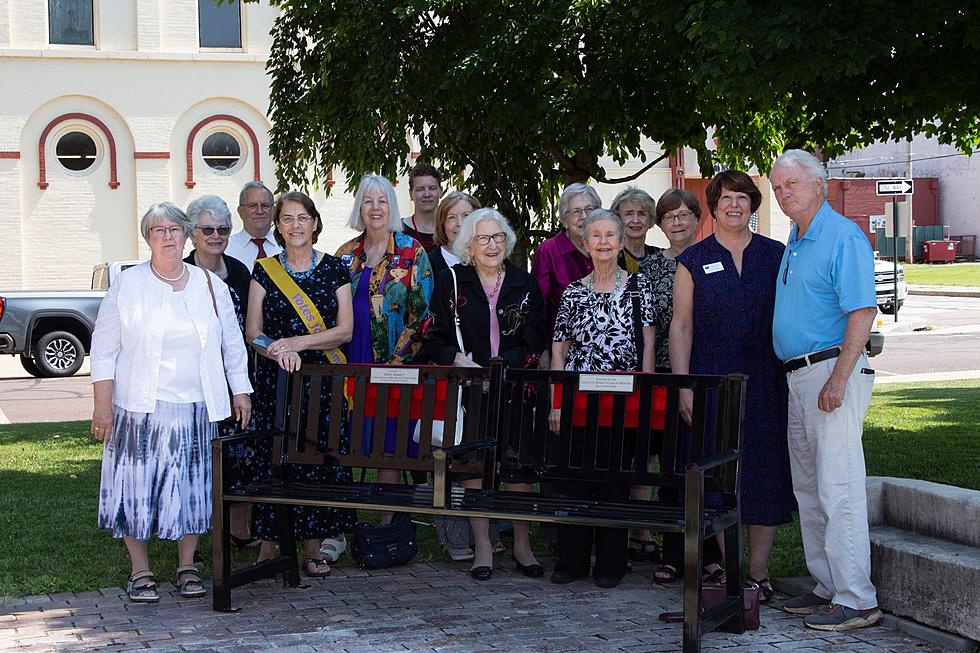 Bench Dedicated in Memory of Mary Merritt
City of Sedalia
Mayor John Kehde met with the Sedalia League of Women Voters Friday to dedicate a bench in memory of Mary Merritt near the fountain in front of the Sedalia Municipal Building.
Among the group were members from the Sedalia Chapter of the League of Women Voters as well as many other members from St. Louis and Kansas City area chapters.
Many people knew Mary through her years serving on several different city boards and commissions..
She also represented Sedalia's Fourth Ward from September 2016 to April 2017. Ms. Merritt was well-known as the firm but fair moderator for the League's well-attended debates prior to local elections.
"It is an honor to have her bench close by here at the Sedalia Municipal Building," stated a facebook post by the City of Sedalia.