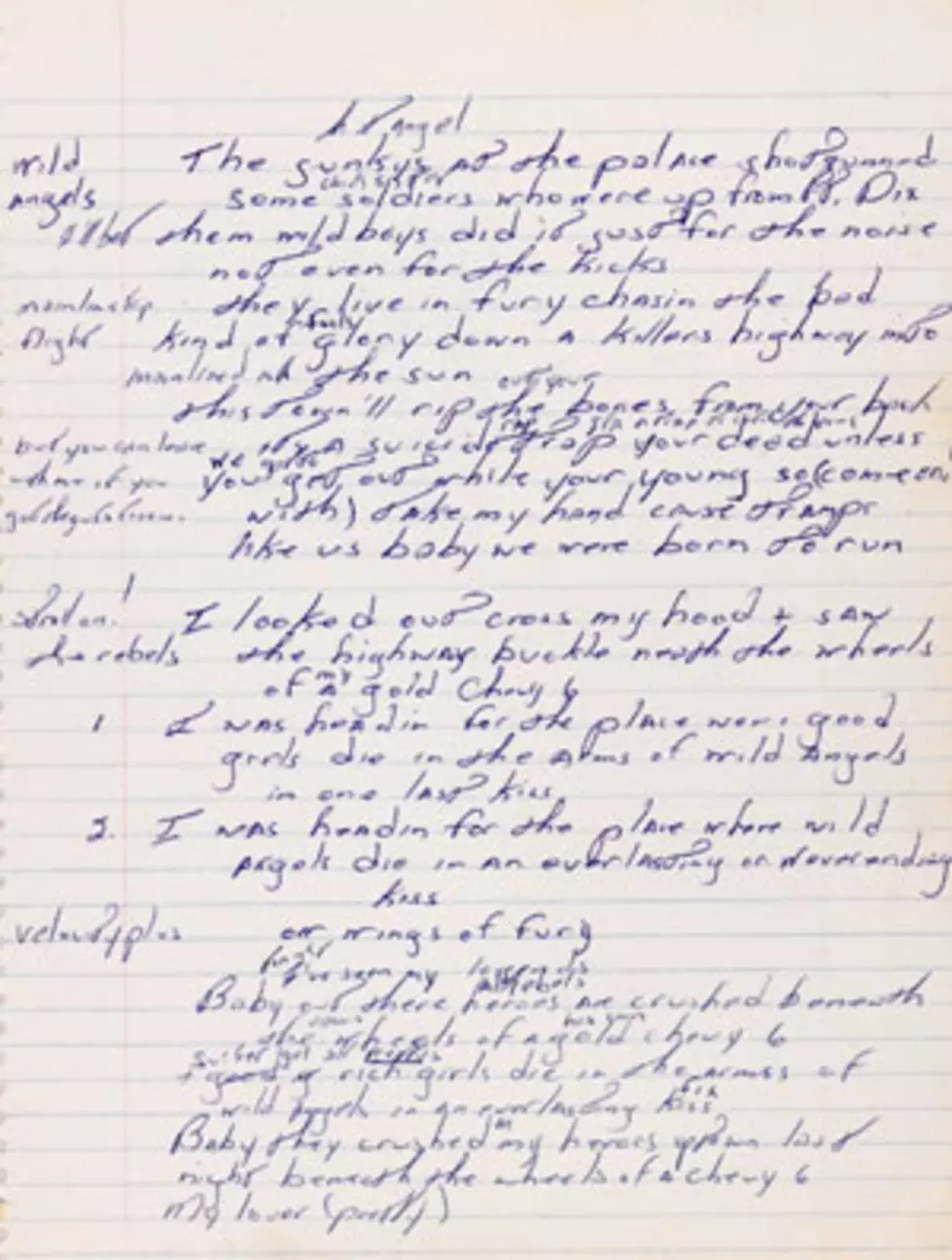 Bruce Springsteen's Handwritten 'Born to Run' Lyrics Go to Auction
Sotheby's
Is there a Bruce Springsteen fan on your holiday shopping list? We have the perfect item ... if you have a few thousand dollars burning a hole in your pocket, that is.
Sotheby's announced this week that a handwritten manuscript for Springsteen's classic 'Born to Run' is going to auction on Dec. 5 as part of a sale of fine books and manuscripts. The pre-sale estimate of the lyrics is between $70,000 to $100,000.
The song, which Springsteen wrote in 1974, remains one of his most beloved numbers. According to Sotheby's website, the document is owned by Mike Appel, Springsteen's former manager. The lyrics are written in blue ink on a standard 8½-by-11 sheet of notebook paper and include words and themes that ended up in the song, as well as some that didn't.
Sotheby's told the Boston Herald, "Although Springsteen is known to have an intensive drafting process, few manuscripts of 'Born to Run' are available. The present example being one of only two identified that include the most famous lines in the song."
Springsteen shed some light on the origin of the song in a press release: "One day I was playing my guitar on the edge of the bed, working on some song ideas and the words 'born to run' came to me. At first I thought it was the name of a movie or something I'd seen on a car spinning around the circuit. I liked the phrase because it suggested a cinematic drama that I thought would work with the music that I'd been hearing in my head."