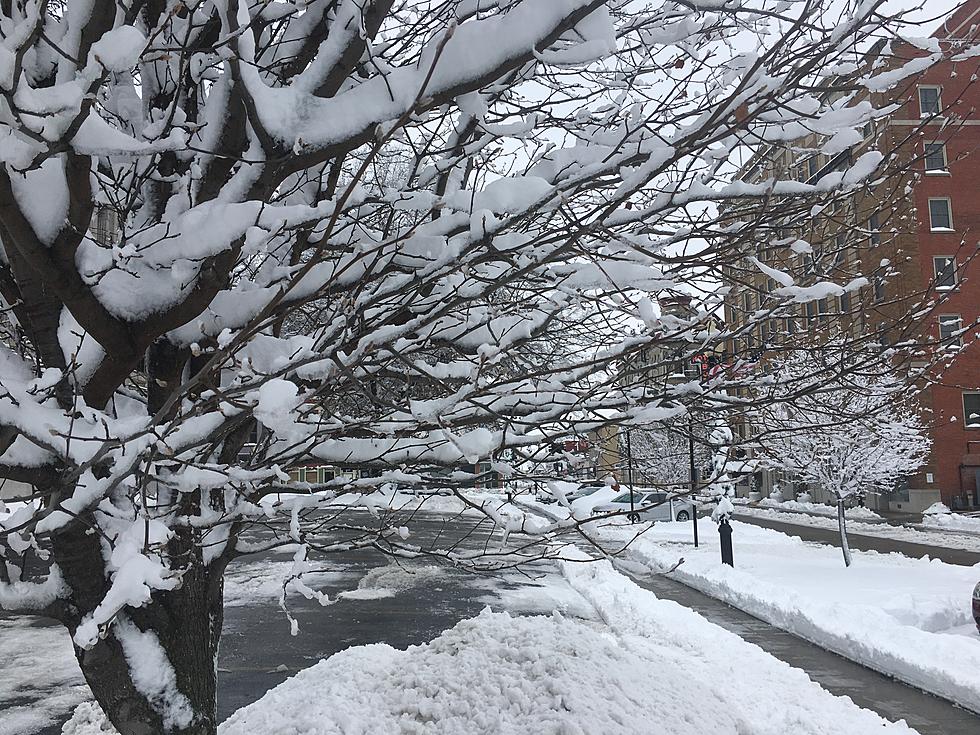 Could We See Snow Next Week?
Kurt Parsons
No I don't think we have to worry about the trees, the grass, and all the snow on the ground like the picture shows just yet. Although, one Kansas City meteorologist says we might see some snow flakes as early as next week.
KCTV 5 Meteorologist Erin Little posted on her Facebook page that long range models are indicating that we could see some snow flakes next week. She goes on to stress by the way, that a million things could change the forecast over the course of the next week so snow lovers shouldn't get your hopes up.
The Old Farmer's Almanac for 2020, by the way, is predicting some rain that will turn to snow with cold temperatures the first week of November. Along with some snow showers in the middle of the month.
Last year the Kansas City area saw it's first snow when .2 of an inch of snow was recorded at Kansas City International Airport on Sunday October 14. That broke a 120 year record for the earliest snowfall in Kansas City.  And that's not mentioning the 6.5 inches of snow that blanked the Kansas City area 22 years ago today. This according to the Kansas City Star.
Personally, the snow can stay away all winter long as far as I'm concerned. I'm dreading this snow season. For the first time since I was a high school kid living at my parents I have a drive way and a sidewalk to shovel. Not to mention I'll have to pilot my car up a hill to get off my street. It's probably time to head to the Walmart so I can buy a shovel and ice melt. Lots of ice melt.
So are you ready for the winter? Or would you prefer fall stick around for another few weeks?