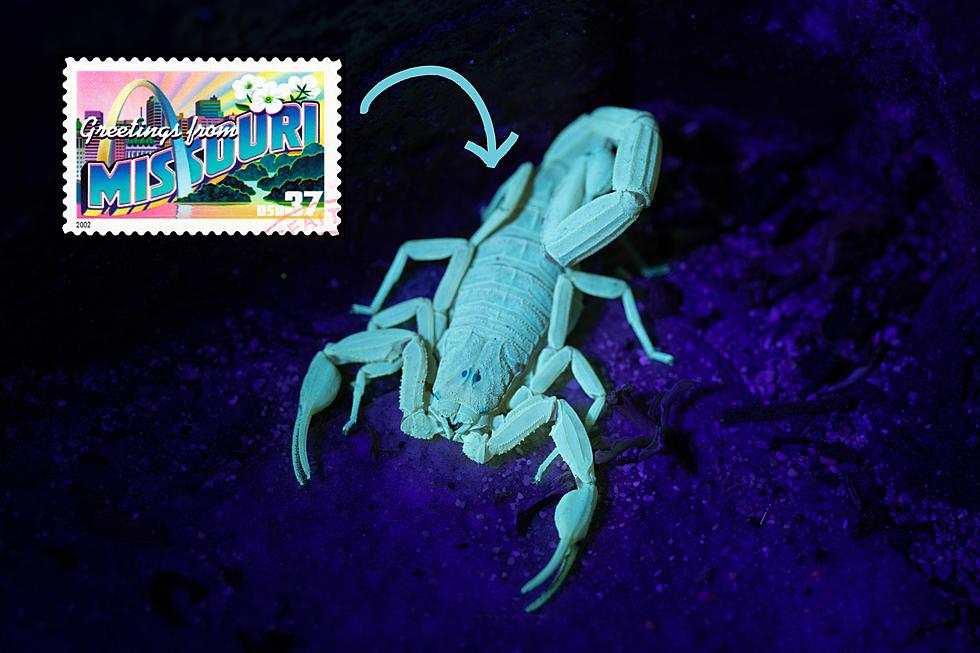 Did You Know Scorpions are Native to a Whole Bunch of Missouri?
Canva
I was told by my father that what you don't know can't hurt you. He obviously forgot to tell me that it doesn't apply to scorpions which I didn't know were native to a big bunch of Missouri and can really hurt me.
Did you know that the Striped Bark Scorpion is native to more than half of Missouri? I didn't, but the Missouri Department of Conservation does and they even have a map showing where you'll find scorpions. On this map, green = scorpion pain.
I was made aware of this crazy Missouri scorpion fact when a new video shared by some snake hobbyists (not kidding) adventuring in Missouri showing one of them who got stung by this little guy.
The scorpion sting happens about 2 minutes into their interesting snake video and the guy said the sting hurt so bad it made him feel like he broke his finger.
The good news is that you really only find scorpions in the southern half of Missouri. The Missouri Department of Conservation also adds the fun fact that "although the sting of this species is quite painful, it is almost never life-threatening". Almost. That's comforting. Thanks.
There really isn't a need to live in fear of scorpion stings in Missouri as they tend to be shy creatures that flee from human contact. The rule of thumb (literally) is to not stick your hand under a rock or inside anything you can't see if you're in the scorpion part of Missouri.
Note to self: Sleeping bags will now need to be made of bulletproof Kevlar next time the family vacations in the Ozarks.
Inside Yadier Molina's St. Louis Mansion