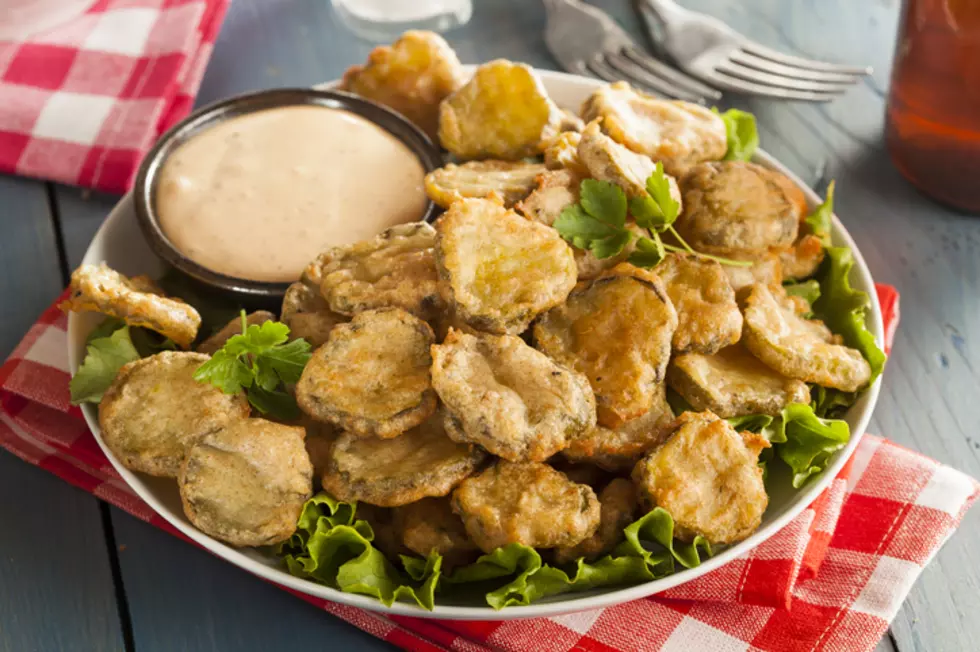 Fried Pickles…Yay or Nay?
Getty Images/iStockphoto
With Spring coming up in a few days, different foods start appearing on social media. Fried pickles is one that I associate with warmer weather.
If you're a fan of fried pickles, you're not alone. Pinterest has had more than 98,000 hits for a recipe for the pickle favorite. Of course we know that Pinterest is a favorite go-to for recipes, both favorites and ones that are a little off-center.
The recipe that most folks are asking for is a copycat recipe. Dill pickles are used by many but it just depends on your taste. Some like them sliced and some like them otherwise. However you liked them fried, a little something special is added to kick this recipe up a notch or two.
Cajun seasoning is used in the flour mixture, So not only do you get the twang from the pickle but also the zestiness and heat of the Cajun seasoning.
So tell us...are you a fan of fried pickles?