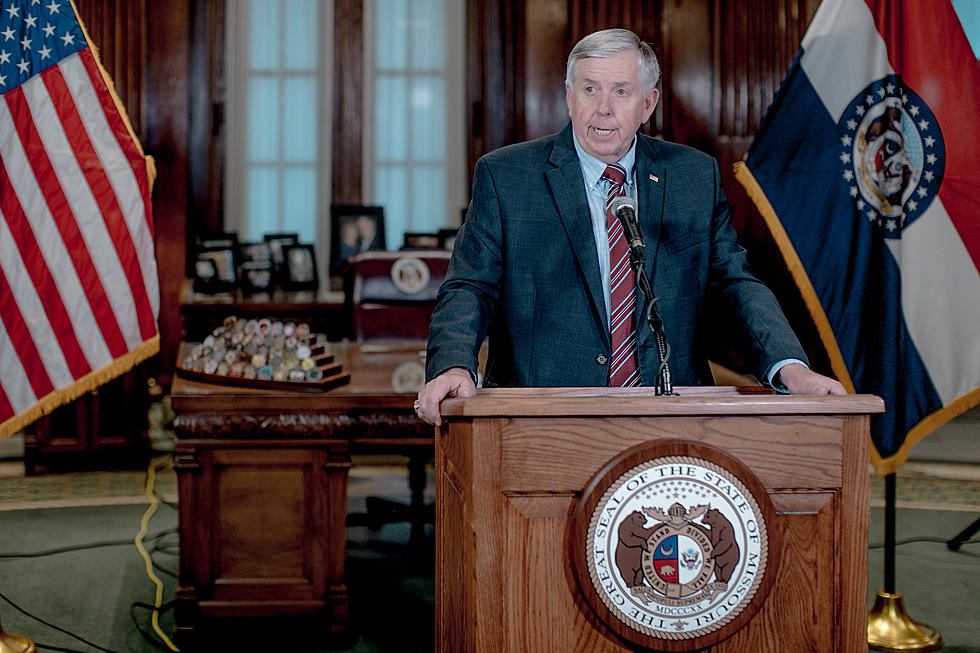 Governor Parson Right to Shut Down Feds Door-To-Door Vax Idea
Getty Images
Governor Parson said a door-to-door campaign run by the federal government to urge people to get vaccinated wouldn't be welcomed or encouraged in Missouri. And ya know what, it's the right call.
Earlier this week President Biden suggested perhaps the government should go door-to-door in some communities to get vaccinations. According to KMOV 4, President Biden said, "Now we need to go to community by community, neighborhood by neighborhood, and oftentimes, door-to-door — literally knocking on doors — to get help to the remaining people protected from the virus."
Governor Parson's response via Twitter, "I have directed our health department to let the federal government know that sending government employees or agents door-to-door to compel vaccination would NOT be an effective OR a welcome strategy in Missouri!"
Now I don't believe for a minute President Biden was suggesting government agents or employees go door-to-door to force vaccinations on people. I believe he was talking about making sure people had information on where they can get vaccinated, the benefits of vaccination, and making sure those that want a vaccination wouldn't fall through the cracks.
I have a slight problem with Parson's Twitter response. He uses the words "compel vaccination" which makes President Biden's idea of reaching out to people door-to-door sound more ominous than it really is. Of course, he's energizing his base and stoking some unnecessary fear about government overreach with those lines.
That said, I wholeheartedly agree with Governor Parson when he says he believes a door-to-door strategy to get more people vaccinated wouldn't be welcome or effective in Missouri. I just don't think you're going to change someone's mind by hassling them at home with information on how they can be vaccinated against COVID-19.
In my mind, many will find it an inconvenience to be bothered at home. At worst, antagonistic. That's not going to do anything to persuade someone to get vaccinated against COVID-19, in fact, it might make more people dig in their heels to NOT get vaccinated.
At this point in the pandemic, well, it really is about that personal responsibility Governor Parson loves to encourage Missourians to exercise. COVID-19 isn't going away. And it seems those getting the virus, being admitted to hospitals, and being put on ventilators are largely those who have chosen to skip being vaccinated.
And that's OK. Because in America that's a choice you get to make.
LOOK: Answers to 30 common COVID-19 vaccine questions
While much is still unknown about the coronavirus and the future, what is known is that the currently available vaccines have gone through all three trial phases and are
safe and effective
. It will be necessary for as many Americans as possible to be vaccinated in order to finally return to some level of pre-pandemic normalcy, and hopefully these 30 answers provided here will help readers get vaccinated as soon they are able.
KEEP READING: See how sports around the world have been impacted by the coronavirus