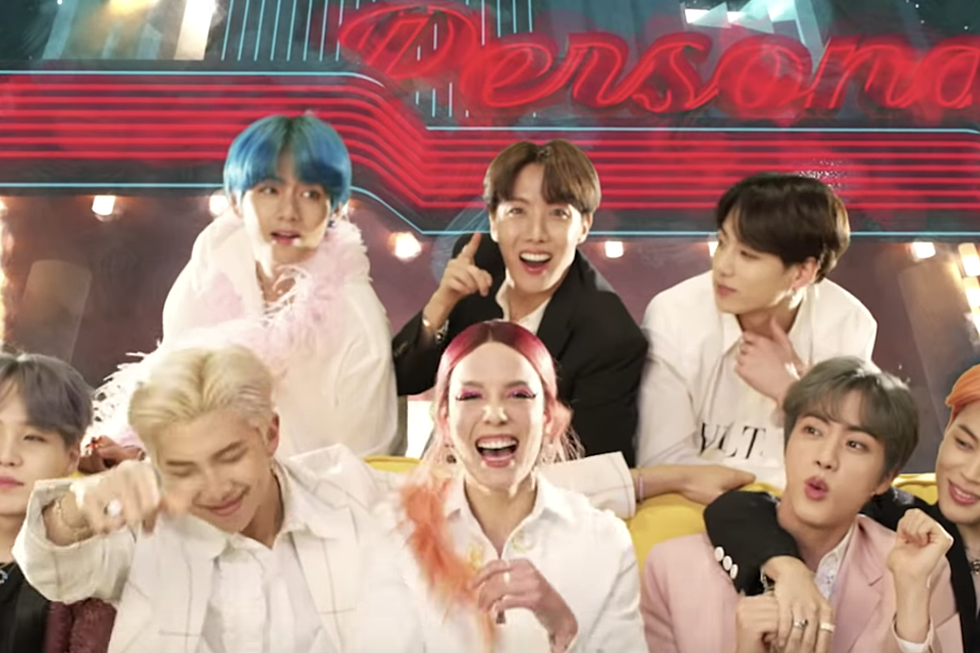 Halsey Explains How BTS 'Reached the Top' in TIME 100 Profile
YouTube
Halsey speaks in depth about BTS and their career for their TIME magazine's "100 Most Influential People" profile.
"How exactly does one accomplish world domination? Surely it takes remarkable talent, charm, kindness, altruism and dedication," Halsey begins. "But you'd still be missing a key component: a devoted community to uplift your efforts, soften your stumbles and shoot light from their eyes into the sky in your name every single night."
Halsey's words remind us that she is not only a collaborator with the group, but a fan as well. She also goes onto speak of how much the Korean music group have accomplished while remaining "exemplary ambassadors for their Korean culture."
"Behind those three letters are seven astounding young men who believe that music is stronger than the barriers of language. It's a universal dialect," she shares.
Not only do the members of BTS perform and have an excellent relationship with their fanbase, ARMYs, but they also speak on issues that matter and participate in "countless charitable and anthropological endeavors." As Halsey says, they truly put their "14 best feet forward as role models to millions of adoring fans and anyone else who finds themselves drawn to BTS's undeniable allure."
Halsey adds that even though they are global superstars, they still have other loves. "I have known 'the boys'—as I and other fans affectionately call them—for years and had the pleasure of traveling to Korea to hang with them on multiple occasions." But at the end of the day, they're just "guys who love music, one another and their fans."
"For BTS, world domination is just another 8-count in the contemporary dance of life. But if you think that's easy, you haven't seen the love and effort these young men put into each and every step." With those words, Halsey sums up what all of the ARMY is thinking.
Read Halsey's full BTS profile for TIME, here.
Halsey and BTS are set to give their first joint televised live performance of their collaboration "Boy With Luv" at the 2019 Billboard Music Awards. The BBMAs will air live on May 1 at 8 PM ET on NBC.
BTS: Back in the Day