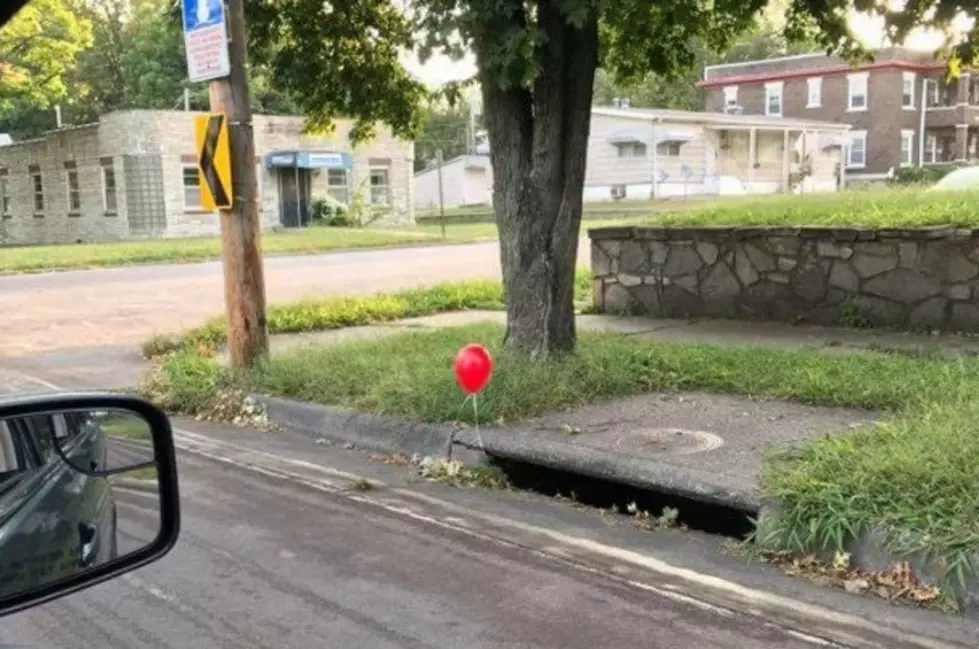 Is Pennywise Taking Over Sedalia?
Britney Ross, Facebook
Okay, guys, this is serious.  I've heard of the Beaman Monster, the Grey Vampire Man at the Fair... but this is too much.
I saw this photo on social media recently.
If you don't know why I'm freaking out, then you don't know who Pennywise is. Pennywise is the name of the clown from the Stephen King book and movie, "IT".
When I was a kid, Pennywise looked like this.
Either way, Nightmare Fuel, am I right? Pennywise is probably one of the main reasons people have problems with clowns these days.  And now.... is he here? In Sedalia? I've heard from a few people that they've seen these balloons all over town!
Well, that's it. It's been a good run, Sedalia. Time to burn the house down and run for the hills, going off the grid for good. Husbando,..... sorry, bud. I know you'll be a little mad at me for destroying everything you own, but... Pennywise. No. No.
Have you seen the balloons? Where have you seen them? Are we doomed?