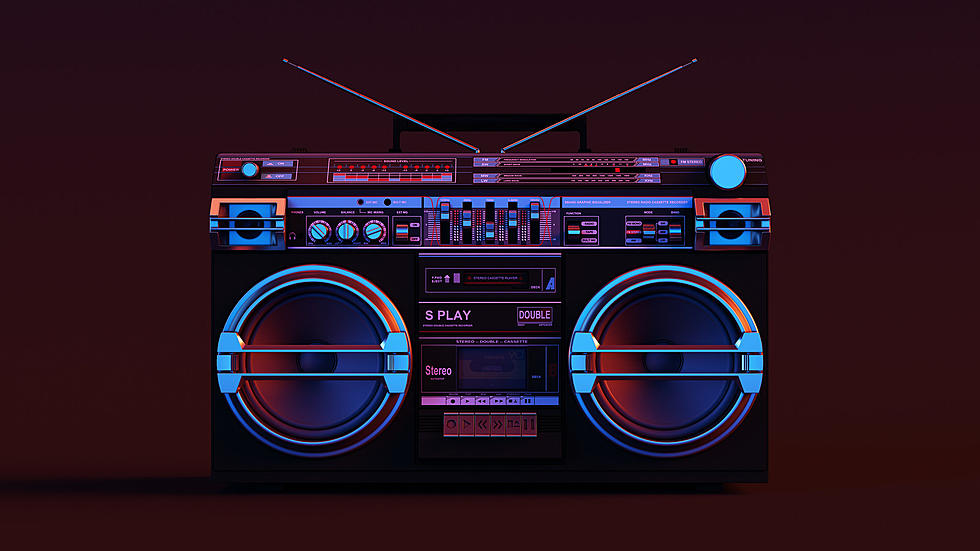 Lost Songs: 10 Hits You Won't Hear On Our Awesome '80s Weekend
Paul Campbell
Some songs, like Springsteen's "Born In the USA", or John Mellencamp's "Jack and Diane" enter our collective consciousness and never leave. Other songs make a run-up the chart and then, poof, disappear only to re-emerge in our collective consciousness after the song gets used in a commercial or pops up in a movie. Other songs may never chart, but we remember them because they were in a movie we loved. Or we saw it on MTV once or twice before it disappeared without even making it on our favorite radio station.
So what's a Lost Song you ask? In its broadest sense, for me, a Lost Song can be any song that popped up in our collective conscious for a period of time, and then essentially disappears. Specifically, for this list, I'm looking at 10 songs from the 1980s that were radio hits, that you probably won't hear on our Awesome '80s weekend.
"65 Love Affair" - Paul Davis 
Paul Davis took this song to #6 on the Billboard Hot 100 after its release in 1982. Davis had named the song "'55 Love Affair", but his label Arista thought the song needed to be modernized to target an audience who had been teens in the '60s. I couldn't escape this song at the pool in 1982, but by 1984 I don't remember hearing it anywhere until I found it on an '80s music compilation in the early '90s
"Don't Leave Me This Way"- Communards and Sarah Jane Morris
Gamble & Huff's "Don't Leave Me This Way" has a long history on the charts. In 1975 Harold Melvin and the Bluenotes took the song to #3 on the Billboard charts. Thelma Houston hit #1 with her version in 1976. And the Communards with Sarah Jane Morris took the song to #1 on the British singles chart with their Hi-NRG Thelma Houston inspired version in 1986. A poll conducted by ITV ranked the song as the 16th most popular '80s #1 according to the British public. In the States, the song was a monster dance hit in the clubs and sales charts. On the Billboard Hot 100, it only reached #40.
"Take It Easy" - Andy Taylor 
Duran Duran's Andy Taylor scored a hit with "Take It Easy" from the movie  "American Anthem".  Former members of the band Missing Persons, Terry Bozzio and Patrick O'Hearn perform drums and bass on the song and the video. This song hit #21 on the charts. Yet I don't think it's been on the radio since it's time on the chart.
"Invincible" - Pat Benatar 
From her album "Seven the Hard Way" and the soundtrack to the movie "The Legend of Billie Jean" starring Helen Slater. "Invincible" became a big hit for Benatar peaking at #10 on the Billboard Hot 100. That said, Benatar's extensive catalog of hits, tends to keep this one off the radio.
"Sara" - Starship
Starship hit #1 with "We Built This City", a song today some deride as one of the worst songs of the '80s. And then there's this song, "Sara", the follow-up single which went on to hit #1 as well and become the best selling single of 1986.  For as much crap as the band takes over "We Built This City" no one mentions this great song, which I actually think would sound great on the radio. And yes, that is actress Rebecca De Mornay.
"Steppin' Out" - Joe Jackson
Joe Jackson's biggest hit in America. The song went to #6 on the Billboard Hot 100 and probably benefitted from heavy airplay on MTV. That's where I remember first hearing the song. I still remember sitting in my parent's living room, half watching the video and half keeping an eye out our window for my friend's mom to show up so she could drive us to our grade school's skating party. This tune may have gotten some radio play after its chart run, but these days it doesn't get much play. I love the video and appreciate it much more as an adult.
"I Can't Wait" - Stevie Nicks 
Most of Stevie Nick's music in my opinion doesn't have a very dated sound. Yeah, they may be '80s hits, but you can put them next to hits from the 1970s and the 1980s and it doesn't scream this is '80s music. In fact, most of Nick's "Rock a Little" doesn't stand out as overly '80s sounding. Yet, this song "I Can't Wait", the second single released in the US from that album announces it's straight from the 1980s with the first drum fill and the guitar sound. And it's game over when the synth kicks in. I don't care what anyone thinks, this album and this song are just a fun listen. Nicks only took this to #16 on the Billboard Hot 100 but went to #6 on the Billboard rock chart. There isn't a rock or classic rock station in America that would touch this song today.
"Nobody's Fool" - Kenny Loggins 
Kenny Loggins seemed to become king of the soundtracks overnight. But that didn't mean he didn't have songs in some really bad movies. Even he wasn't sure when producer Jon Peters asked him to write the theme for "Caddyshack II" that lightning would strike a second time in the same place. He was right. The movie was awful. The song, which officially is named "Nobody's Fool (Theme from Caddyshack II)" wasn't bad. Loggin's pleasant pop sound on this tune is vaguely reminiscent of "I'm Alright", the hit from "Caddyshack" that put him on his king of the soundtracks trajectory. While this song reached the Top 10 on the singles chart, it's always been one of Loggin's sleeper songs that gets passed over in favor "Danger Zone" or "Footloose".
"When You Close Your Eyes" - Night Ranger 
I've always lumped Night Ranger in with those slightly poppy, slick, rock acts that straddled the late '70s and early '80s. Yet unlike Journey or Foreigner, most of their music seems missing in action. Oh sure, we'll give "Sister Christian" another spin. And there's always an air personality ready to paraphrase Casey Kasem's artist tidbit that Sister Christian is about a sister of one of the band members named Christine. But any other song of theirs, even one that back in the day MTV played over and over and over, nope. There are really several songs to choose from, but I'm going with "When You Close Your Eyes", which went to #14 on Billboard's Hot 100 and #7 on Billboard's Rock chart.
Rush Hour - Jane Wiedlin
Belinda Carlisle wasn't the only member of the Go-Go's to have hit single success. In 1989 Jane Wiedlin scored a hit off her album "Fur" with "Rush Hour". I remember getting this cassette in 1989 and playing this song over and over, although it got caught up in Top 40's music cycle change and I think sort of got lost, at least on Chicago radio. This is Wiedlin's most successful hit, and it went to #9 on the Billboard Hot 100. (By the way, if you're a Go-Go's fan follow the ladies' Instagram pages. I love how they all support each other and truly seem to be having fun and sharing a little bit of themselves and their career with us.)
There you have it, ten hits you won't hear on our Awesome '80s Weekend.
Every weekend you can hear wall-to-wall '80s music on Awesome 92.3 KSDL. Our Awesome '80s Weekend gets underway with Rob at 2:00 PM CST. 
LOOK: TV Locations in Every State
CHECK IT OUT: The Best Movie Character Names of the 1980s