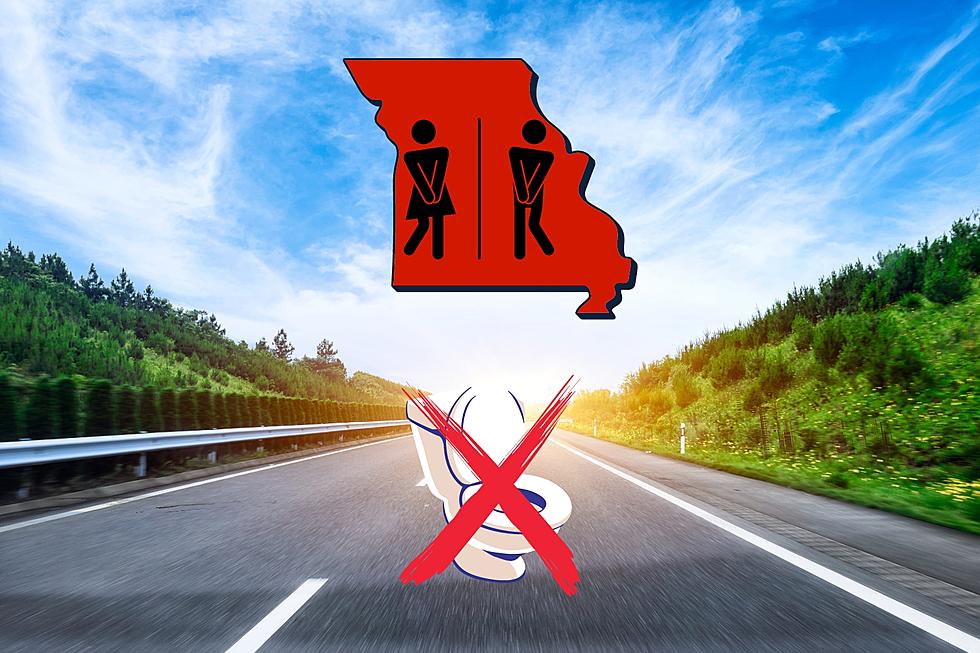 Missouri Highway Named the Worst Road for Potty Breaks in America
Canva
Note to self. Next time you take a drive on this Missouri interstate, make sure to bring some containers along. Don't ask me why. Oh, yes it does have something to do with the fact that this Missouri roadway was just named the worst stretch of road for potty breaks in America.
Have you ever been caught in that terrible place in life where you're on a long road trip and unexpectedly end up on a highway that has almost no place to stop to take care of...business? QS Supplies just ranked all the roads in America that have the longest break between toilets and one Missouri interstate is #1 for causing problems with your bladder.
What's the worst interstate for toilet breaks?
Congratulations to Interstate 49 in Missouri, officially the worst highway in America for not allowing you places to relieve yourself. By the way, I-49 is located between Kansas City and the Joplin part of Missouri.
QS Supplies provided some stunning numbers about how long you have between toilets on I-49:
The worst road for toilet breaks in the U.S. is the I-49, which runs from Lafayette, Louisiana, to Kansas City, Missouri, with services at an average distance of 264.0 m
NOTE: As the article mentions, I-49 travels through Missouri, Arkansas and Louisiana. The article from QS Supplies does not mention which stretch of I-49 has the biggest wait for potties. I have had feedback that the I-49 area that goes through Missouri isn't that bad. Since I've never driven it myself, I'll take their word for that.
By the way, that question you're silently asking yourself? I'll answer it for you. Yes, it is technically illegal in almost every state to urinate on the side of the road. Sorry to be the bearer of bad urinary tract news.
Back to that note to self...any necessary trips that require I-49 will involve extensive planning from now on. You are welcome.
Patrick Mahomes Missouri Home Now Available in Kansas City