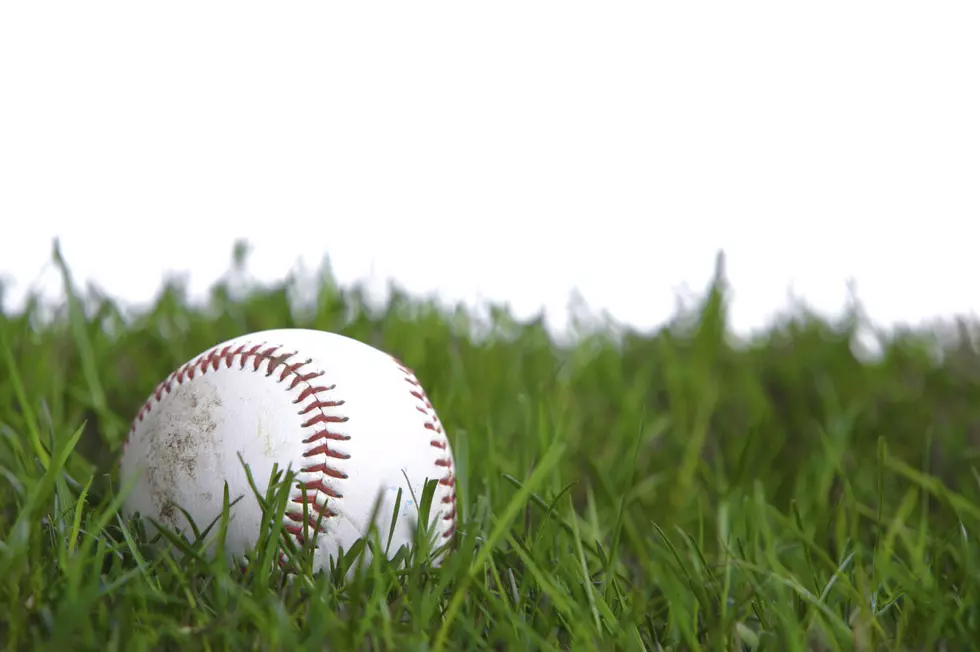 MLB Faces First Corornavirus Hurdle
Mike Graffigna
The Miami Herald is reporting that Major League Baseball has put the Marlins season on pause after the latest round of COVID-19 testing showed four more positive test results today. In addition to the postponement of last night's and tonight's Marlins games being cancelled, two games in Baltimore on Wednesday and Thursday will be postponed as well as a weekend series against the Washington Nationals. 
The Herald is also reporting that a majority of the players for the Nationals voted that the team not travel to Miami for their scheduled series this weekend. The paper also quotes MLB commissioner Rob Manfred explaining it's not the number of players who would come down with COVID-19 that would be the criteria to shut a team down, but whether the absence of players made a team completely noncompetitive. He said this was the same for the league, "If you get to a certain point league wide where it does become a health threat, we certainly would shut down at that point."
We're now at the point where Major League Baseball has to "grasp the totality of the situation" as A-Rod said yesterday and chart its course forward. Based on the reporting from the Miami Herald it seems like there's a plan for this, and that's a good thing. 

Major League Baseball postponed two games scheduled for last night after it seems like the coronavirus has spread through the Marlins clubhouse. According to ESPN.com, citing sources that spoke to ESPN's Jesse Rogers and Jeff Passan, around 13 Marlins players and coaches have tested positive for COVID-19 over the last few days.
So the Marlins home opener against the Baltimore Orioles was postponed. As was the New York Yankees - Philadelphia Phillies game. The later game being cancelled out of an abundance of caution since the Marlins played Philadelphia over the weekend and the Yankees would have used that same clubhouse.
The Marlins released a statement from CEO Derek Jeter (via MLB.com):
The health of our players and staff has been and will continue to be our primary focus as we navigate through these uncharted waters. After a successful Spring 2.0, we have now experienced challenges once we went on the road and left Miami. Postponing tonight's home opener was the correct decision to ensure we take a collective pause and try to properly grasp the totality of this situation."
Jeter's statement about grasping the totality of the situation is important for Major League Baseball, and to a certain extent all sports everywhere. As a casual fan, 13 players and coaches testing positive doesn't sound good. It leaves me with questions:
Can a team lose 13 players and coaches and be expected to field any kind of team that has a shot to win consistently? How does this impact the integrity of the game if you go and replace those 13 people while they recover? Is there enough wiggle room to go through this with multiple teams and still have a 60 game season? How will this impact players' feelings about playing going forward?
I'm glad Major League Baseball only paused those two games, not all of them. Major League Baseball needs to get this right. My first instinct was that Major League Baseball might just cancel it all. Season attempted. Season aborted. But the more I thought about it the more I realized what might look bad to us might not be all that bad.
Major League Baseball is conducting more testing on the Marlins traveling party, and I would assume the Phillies too, while they as Jeter said, "grasp the totality of the situation."
If they cancel because you can't keep players and staff safe from COVID-19, I get that. Yet I suspect there's a good chance if Major League Baseball cancels the season it will have a far reaching impact on organized sports in the fall. All the way from pee-wee football up to the NFL. If your decision is going to have that much impact, then it needs to be measured, reasonable and well thought out.
Here's hoping that Major League Baseball thought of something like this happening and that there's a path forward. I'd like to watch some Royals baseball the second half of this summer.