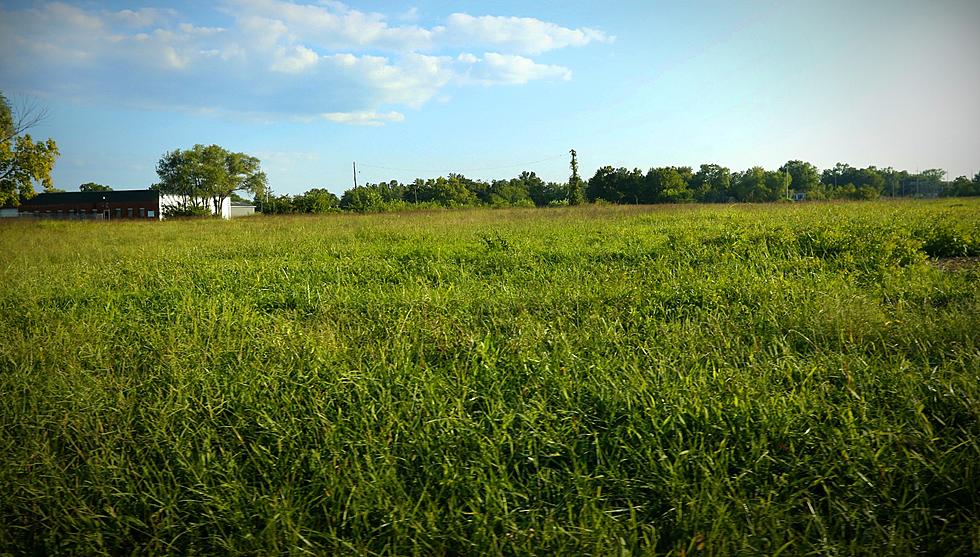 New Aquatic Facility to Be Located at Old Sutherlands Site on East Broadway
Randy Kirby
The Sedalia Park Board announced at its monthly meeting Thursday night that the new outdoor aquatic facility will be located at the old Sutherlands location on East Broadway.
At its August meeting, it was noted that the new center will be bigger than either Centennial or Liberty, larger than NASIF in Warrensburg and a little bit smaller than Summit Waves in Lee's Summit.
"I think the location will be great, and there's room for us to grow down the road as well and add more features to the pool if Sedalia continues to grow as we see it," Epple indicated.
"It's sad to see the pools close, but this new aquatic facility, people will love it and enjoy it, and there will be something there for all ages, it's not just for kids, it's for little ones all the way up to seniors." Epple stressed.
Epple noted that her staff has been surveying pool goers for nearly 15 years, asking them what they would like to see at an aquatic center, and the number one answer was a "lazy river."
So a lazy river with tubes will be one of the features at the new facility, Epple said, adding that she is big into stats and research, stating that she wanted to get input from people who actually use the pools regularly.
The Sutherlands site, which is 8.1 acres, according to Board President Jerry Case, extends from Broadway to East Fifth Street, and excludes the corner of Broadway and Hancock, Case noted.
There was talk of the facility being located there at previous meetings, but it was not confirmed until Thursday evening. Thursday's meeting lasted 15 minutes.
Now that Centennial Pool is permanently closed (Aug. 9), Parks employees will begin salvaging parts from the 51-year-old pool to use at Liberty Pool, until it also is permanently closed.
Demolition of Centennial Pool will begin sometime in January, it was noted.
"It's not fun to talk about something closing, but the time has come," Epple said after the August Park Board meeting. The meeting was moved up by a couple of days due to the Missouri State Fair starting. The board normally meets the second Thursday of the month.
"We spent almost $40,000 more on Centennial this year, keeping it open, with pipes busting, getting new parts in, borrowing them from other parks departments. The water bill's been extremely high, with the leaks that we have underneath the pool, (which most people don't see)," Epple told KSIS.
According to a press release from Sedalia Parks & Rec, Epple said "this location has been vacant for many years but with the help of the City, we, the Sedalia Parks & Recreation Department have big plans to turn this site into something great for ALL to enjoy. An RFQ will be going out shortly for a DesignBuild of the new facility. It will be mandatory that the company that is awarded the project have an Environmental Engineer on the project, for this site does come with special cleanup requests from DNR.
"It is time for this empty site to grow into something fabulous for our community and this Outdoor Aquatic Facility is the first step! So what is next? The RFO will be released, interviews will be completed, and a firm will be selected for designing and building the large aquatic facility. We hope to start construction in the Spring of 2024 and open for business during the Summer of 2025. This facility will include your traditional swimming pool with lap lanes, a diving well, a separate toddler area, a large lazy river, slides, lily pad crossing and other exciting amenities.
"We look forward to what is ahead and having the community involved along the way. The public will be asked to help us name this new facility and we will also be having a logo design competition. We know how much local talent we have and we would love to see just that at the new Outdoor Aquatic Facility. Lastly, this facility will not have a tax increase, however; we will request approval from City Council to take out a loan not to exceed $8 million to pay for the new facility with payments being covered within the Park budget and aquatic facility user fees. We look forward to what is ahead for Sedalia aquatics and are confident this new facility will be the best for our ever-growing community," she concluded.
In other Park Board news, a new Libertyland Train engine is under construction and is on schedule to run in 2024. The new one has to be certified before it can become operational, it was noted.
The old one became too costly to maintain and was retired. It will be on display, however, at Dave's Train House in Liberty Park.
Courtney Fry has been promoted to assistant parks director. Her old position will be advertised starting Monday.
Park Board members Kristy Woolery, Roy Poynter and Parks & Rec Director Amy Epple did not attend Thursday night's meeting at the Heckart Community Center.
The Sedalia Park Board meets again Oct. 12.