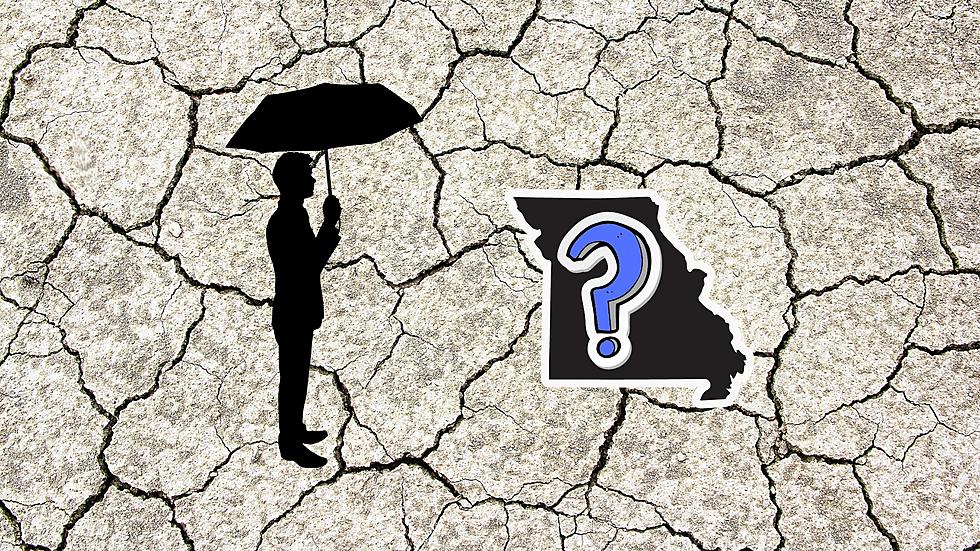 No Rain November – Has Missouri Ever Gone a Month Without Rain?
Canva
I hadn't thought about it until today, but we haven't seen much rain in November. Many parts of Missouri haven't received anything truly measurable. Has Missouri ever gone an entire month without rain? History says...almost.
The National Weather Service in St. Louis shared this remarkable graphic this week showing how little moisture their measuring stations in Missouri and west-central Illinois have reported in November 2023.
I began questioning that as I thought northeast Missouri had some rain recently, but that was actually at the end of October. As of this writing, the NOAA Climate Center is reporting that Quincy, Illinois has zero precipitation. The current monthly precipitation is that flat green line at the bottom meaning "zilch".
According to the history shared by the National Weather Service, only 1910 and 1976 had Novembers with next to no precipitation.
There is some good news on the horizon though
The extended forecast for Hannibal, Missouri shows there is a 30% chance of rain starting Sunday. So you're saying there's a chance? That's good news as much of Missouri is still suffering from drought conditions.
It goes without saying that both Missouri and Illinois will need plenty of snowfall this winter to make next Spring acceptable when it becomes planting season. Time will tell when the badly-needed moisture happens...if at all in November.
See Inside Patrick Mahomes Half Million Dollar Missouri Penthouse
Gallery Credit: Cjco Team Brokered by: ReeceNichols - Leawood, Realtor.com