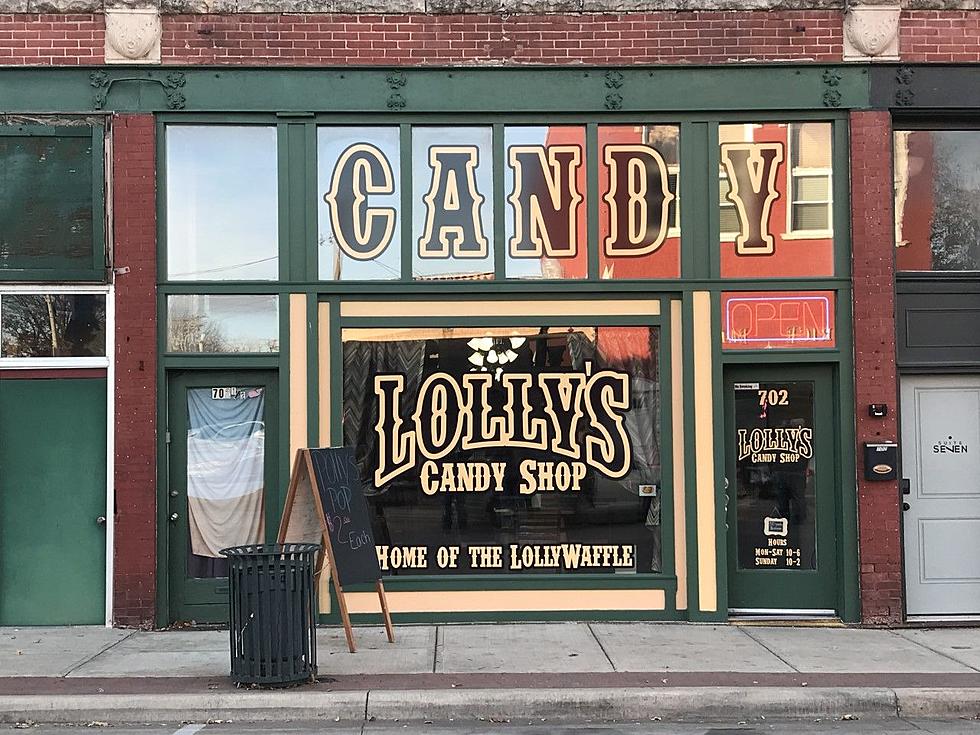 Our Sweet Visit to Sedalia's New Vintage Candy Store
Rob Creighton / Townsquare Media
So what do on the Monday before Thanksgiving when nothing's going on and you'd rather be anywhere but work? We decided we'd check out Sedalia's new vintage-looking candy store, Lolly's, on Ohio Street.
Before you walk into Lolly's you're hit with the vintage look of the store from the signage on the front. Inside, the vintage look is continued with old-fashioned vintage furniture, dark wooden colors, and an old-school-looking television playing vintage cartoons.
It's a fun atmosphere to look around and be reminded of simpler times. The Bazooka bubble gum reminded me of childhood trick or treating. The Chuckles and Lemonheads reminded me of my Dad of taking me to the movies when I was a little kid.
Overall, there's a good mix of vintage candy that's a little harder to find these days. And some of the popular candy you can find in different stores. There isn't a large selection of penny candies. But they do have some of it. If you're a fan of jelly beans, you'll love the selection of Jelly Belly's they have. And you'll want to pop in on a Saturday if you're a cotton candy lover. They also have some full-sized candy bars, some of which I'm familiar with. Others were new to me.
When you want to indulge your sweet tooth, or you just want to have some fun with the family, Lolly's is certainly a place to check out. One small warning, the prices aren't vintage. It won't take you very long to wind up with a $15 or $16 bill at check out. That said, isn't moderation the key to everything? If you take the kids in and limit them to a couple of goodies each, you can probably keep it around $10.
Keep reading to look at some of the yummy candies classic and otherwise, you can find at Lolly's Candy Store.
Our Visit to Lolly's Candy Store in Sedalia
What to do on a sleepy Monday afternoon when you don't want to work? Check out the vintage candy store and satisfy that sweet tooth. Lolly's Candy Store is located at 702 S. Ohio, in Sedalia. Their Facebook page says they're open 10:00 AM - 6:00 PM CST Monday - Saturday and 10:00 AM - 2:00 PM CST Sunday.
Gallery — Every Movie Theater Candy, Ranked: