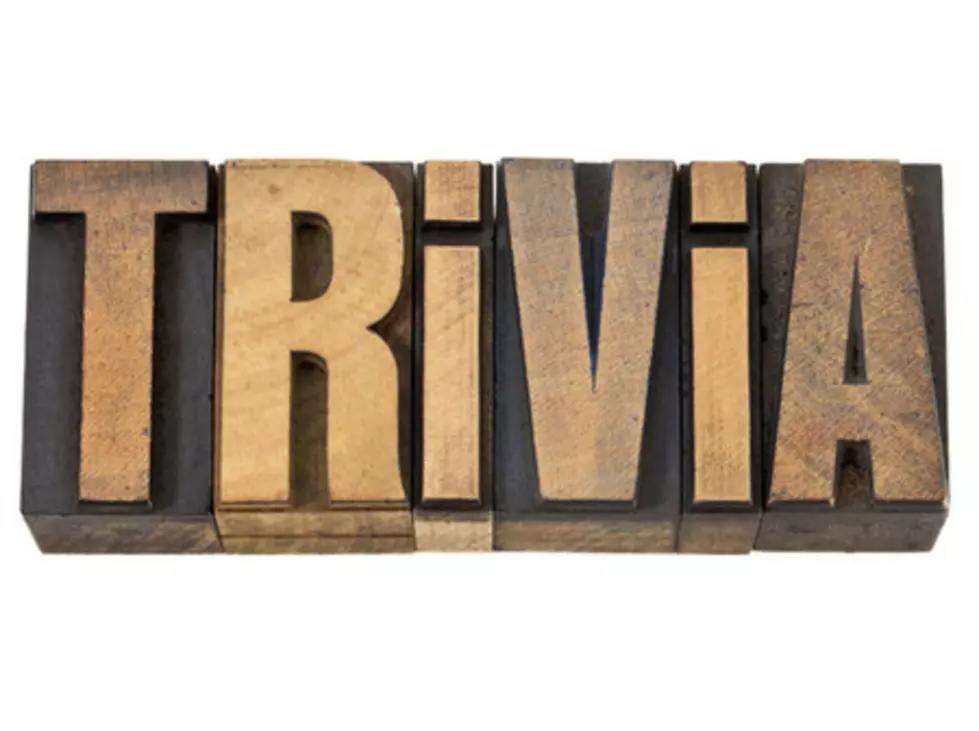 Pettis County Drug Court Challenges Sedalia to Trivia Night
THINKSTOCK
One game that Husbando and I like to play on the ol' gaming console is a rousing round of Trivial Pursuit. Though he might have to admit that he doesn't enjoy it as much as he used to, because I tend to win all the time. Crushing him in defeat of all things trivia is just part of how I roll.  Not only do I decimate him in Trivial Pursuit, I'm also a good 98% winner at You Don't Know Jack.  It's fun, and it's something that makes you use your brain a little.  And, heck, everyone enjoys a challenge, right?  Well, guess what - now you get the chance to flex your trivia skills for a great cause. The Pettis County Drug Court Program will be working with the Salvation Army for a Trivia Night.It'll be held on October 28, starting at 6:00 p.m. at the Salvation Army, 1200 East Broadway Blvd.
The Pettis County Drug Court works to stop the cycle of addiction.  According to their Tomo Drug Testing,
Drug courts help alleviate this problem by blending accountability and justice with treatment services. They specialize in cases where substance abuse is the chief cause of the crime, attempting to break the cycle of substance abuse, crime, and incarceration. Today we're focusing on the procedures and benefits of Missouri drug courts.
So why not join in for a night of fun for a great cause! The cost is $10 a person, or $60 per eight person team.  There will also be a silent auction, food  and door prizes. Proceeds will help support he Pettis County Drug Court Program. If you have questions, you may contact the Pettis County probation and Parole office, Dave White at 660-530-5530.