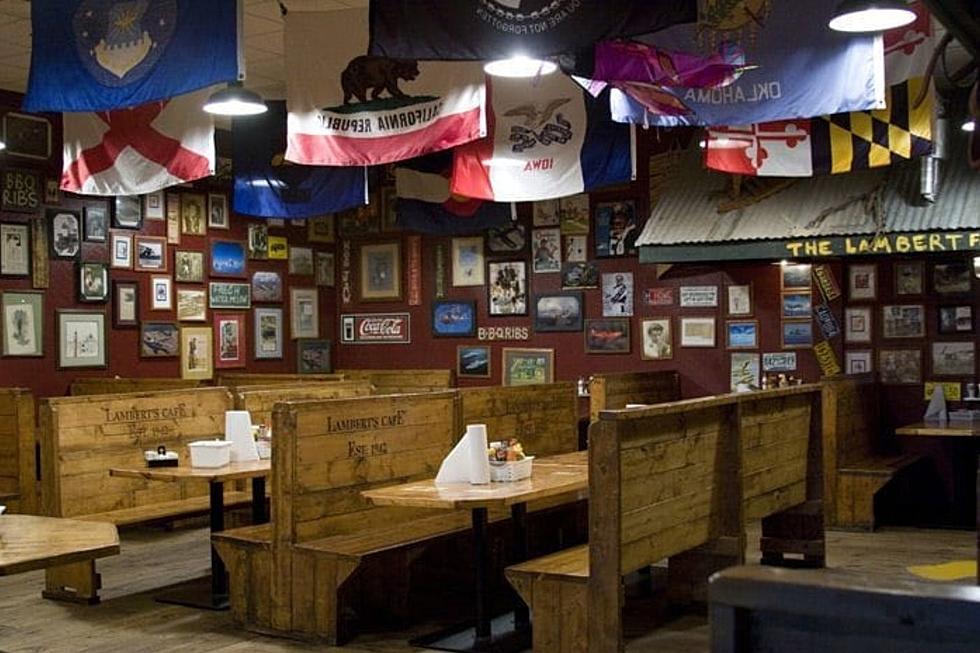 Popular Missouri Café Makes Must Do List of Things To Do This Summer
Lambert's Cafe
Travel Lemming, a travel website, has come up with an article entitled "150 Best Things to Do in the USA This Summer (2023)." One of the Ozark area's most popular restaurants has made the list.
I'm talking about Lambert's Cafe, the self-proclaimed home of throwed rolls. If you read our articles with any regularity, you might be familiar with Lambert's as we've written about them from time to time. They've apparently thrown rolls at Elvis, and have the best comfort food in Missouri.
Plenty of Midwestern places make their list. They suggest checking out the rich Latino culture in Chicago's Pilsen neighborhood. As well as the secret garden in Millenium Park. Peddaling a glowing swan boat in Milwaukee. Checking out the animals at the zoo in Omaha. And of course, checking out Lambert's Cafe.
According to their website, Lambert's Cafe's motto is, "We hope you come hungry, leave full, and hopefully have a laugh or two!"
Lambert's promises generous servings and of course their throwed rolls. Burgers, steaks, chicken, roast beef, meatloaf, and more. The menu is filled with comfort food and I think there's something on there for even the most pickiest of eaters.
There's no shortage of famous folks who have eaten at Lambert's either. Tough guys like Clint Eastwood and Dennis Weaver have eaten her. As has Elvis and Tammy Wynette. Along with more contemporary stars like Teri Hatcher, Blake Shelton, and the guys from 3 Doors Down.
Lambert's Cafe has three locations, one in Sikeston, another in Ozark, and one in Foley, Alabama. You can learn more about them here.
Inside the Spacey Sunrise Beach, Missouri Dome Home
Check Out This Ozark's Ranch That Could Be Out Of TV's 'Yellowstone'
The Double Down ranch in Cassville near the Missouri / Arkansas state line in the Ozarks looks like it's right out of the television show "Yellowstone". Check out what
Hayden Outdoors Real Estate
calls a "luxury equestrian property located in the beautiful rolling hills of Missouri."