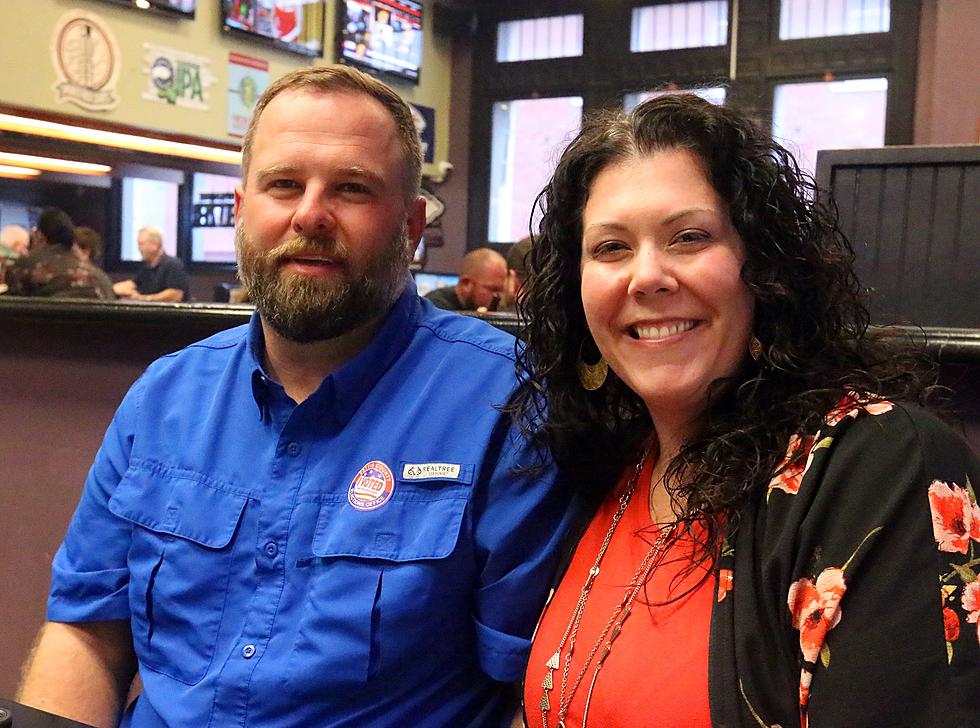 Prop A Passes in Pettis County
Randy Kirby
A total of 5,770 voters cast their ballot in Tuesday's Municipal Election, with a 21.9 voter turnout, according to Election Authority Nick La Strada.
Prop A, which generates additional money to run the Pettis County Sheriff's Office, passed by a nearly 70% to 30% margin, with 3964 yes votes and 1707 no votes.
Sheriff Anders thanked supporters of Prop A in a facebook post Wednesday afternoon:
The overwhelming support from each of you means more to this agency than you will ever know. I cannot think of a greater tribute to these men and women than what we observed last night in the passage of Prop A. We are excited to move into the future and build the greatest sheriff's office Pettis County not only seen, but so greatly deserves. From each and every one of us here, from the bottom of our hearts, THANK YOU!
In the race for SFCC Board of Trustees, Tim Carr and Amie Breshears won seats, beating out Chris Guffey and Billy Foster. There were 29 write-ins.
In the Sedalia School Board race, Diana Nichols and Barbara Jean Schrader beat out Brian Smith, Michelle Quattlebaum and Serena Cronk. There were 15 write-ins.
In the race for Pettis County Ambulance District 4 Director, Kim Graves beat John Fritz, 495 to 273, with 64.29% of the vote.
And incumbent Tina Boggess beat challenger Chris Marshall, 202 to 126 for Second Ward Sedalia City Council. There were 2 write-ins.
Sedalia Mayoral candidate and First Ward Councilman Andrew Dawson ran unopposed, and will be sworn in as Sedalia's newest mayor April 18.
Dawson commented on his facebook page late Tuesday night:
"I want to thank the voters of Sedalia that put their trust and confidence in me and allowed me to run unopposed for Mayor of City of Sedalia. I often wrestle with decisions I make as second ward councilman and wonder if I am representing the people that elected me to the best of my abilities. Today was an affirmation that I am, a gift that I am truly grateful for. Thank you Sedalia!"
There were 73 write-ins in the mayoral race. Current Mayor John Kehde decided not to run for re-election and served one term.
Jack Robinson ran unopposed for First Ward City Councilman and garnered 521 votes with 10 write-ins.
Incumbent Lucas Richardson ran unopposed and retains his seat on the Council in the Third Ward with 396 votes and 6 write-ins.
Incumbent Rhiannon Foster ran unopposed and retains her Fourth Ward seat on the Council with 693 votes and 20 write-ins.
Running unopposed for a two-year SFCC Trustee vacancy was Tom Oldham, who won with 98.45% of the vote, or 4380 votes. There were 69 write-in votes.
Keri Dickman and Addison Eckles won seats on the Dresden R-12 School Board, beating Lynn Alexander.
Paula Staples and Crystal Hoyes won seats on the Sweet Springs School Board, beating Anhela Behm.
Jake Gieschen and Jason Brown won seats on the Smithton R-6 School Board, beating James Trelow and Brian Conardy.
Steven Eggers and Michael Daughtery won seats on the Windsor School Board , beating Jeffery Gray and David Edward Cooley.
Prop A for Green Ridge School (Windsor R-1) passed 47-14.
Only two candidates filed for Green Ridge School Board and won their race – Derik Larimore and Justin Ray.
Prop A for Green Ridge School (GR R-8) passed, 328-33.
Marty Doogs and Eric Hoke won seats on the Cole Camp School Board, beating Bob Gare.
Rhonda Scott ran unopposed for Windsor Ambulance District Director, garnering 54 votes.
The Windsor Ambulance District proposition passed, 43-14.
Tony Turner and Justin Tucker won seats on the Green Ridge Board of Aldermen, beating Charles Raymond Martin.
Ronnie McNeive won the City of La Monte mayor race, beating Tabbatha Holland.
John Morley ran unopposed for City of Windsor Alderman Ward 1 and got 12 votes.
Windsor Question 1 passed, 10-4.
---
In the top photo, First Ward Councilman Andrew Dawson and his wife Rachel spend some time at Fitter's in downtown Sedalia awaiting election results. Dawson ran unopposed and will be sworn in as Sedalia's newest mayor April 18.