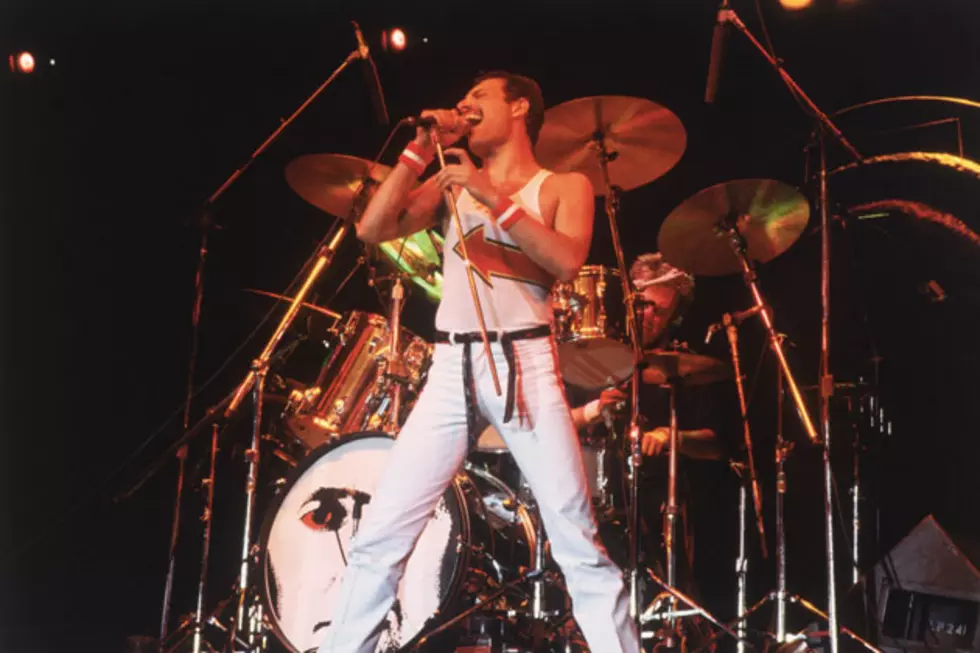 Recently Discovered Freddie Mercury Cemetery Marker Missing
Hulton Archive, Getty Images
A plaque that until this year few knew existed has gone missing. The marker is believed to represent the the final resting place of Queen lead singer Freddie Mercury, who died in 1991. For over 20 years no one knew where Mercury's ashes were scattered, and now the plaque believed to represent just that spot has seemingly blown away in the wind.
The London Mirror discovered a plaque at the Kensal Green Cemetery in London that was a tribute to Farrokh Bulsara, Mercury's birth name. It was signed by "M," who many believed to be Mary Austin, Mercury's former girlfriend and the beneficiary of the singer's multi-million dollar home after his death. Mercury was cremated at Kensal Green, but speculation as to where his ashes ended up has centered around countries like Switzerland and Zanzibar, or Mercury's Kensington home.
Austin says she knows, but was sworn to secrecy. The dates on the plaque are the same as Mercury's birth and death dates.
"Avec Tout Mon Amour," the plaque reads, translating to "Always to be close to you with all my love." The Mirror says fans are speculating that Austin may have snatched the plaque, which was on a pillar with many other similar tributes. Cemetary workers did not know when the plaque appeared, or how it disappeared. It could have happened up to a week ago.