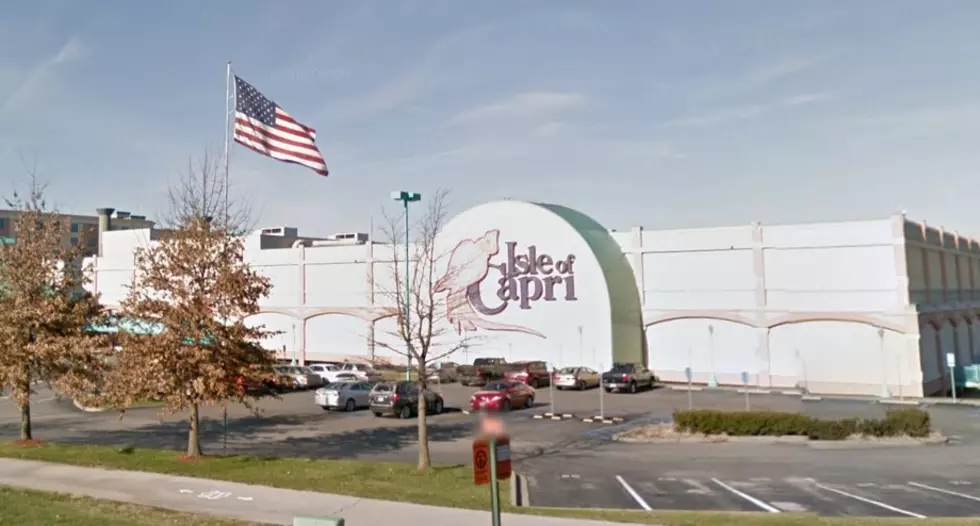 Riverboat Casinos Will Stay Closed At Least Until June 1
Google
The Missouri Gaming Commission extended the closure of Missouri's thirteen riverboat casinos through and including Sunday May 31. This includes the Isle of Capri in Boonville.
The Missouri Gaming Commission originally ordered the closure of casinos to stop the spread of COVID-19 effective March 17 at Midnight and originally planned to lift the closure March 30. In addressing the first statewide closure of casinos Gaming Commission Chairman Mike Lera said:
 Our concern for the welfare of both patrons and employees of the riverboat gaming casinos was of utmost importance. We understand this closure affects patrons, employees, the home dock cities and counties, and the worthy causes such as the Missouri Veterans Capital Improvement Trust Fund, and others who receive tax revenue from Missouri's casinos.
A series of extensions followed the original closure order which has pushed back reopening Missouri's Riverboat Casinos. Other opening dates according to the Gaming Commission's Blog included: April 6, April 24, May 3 and May 15.
In Boonville the closure impacted Isle of Capri's operation that includes the casino floor, hotel, restaurants and all public areas of the facility. The good news is the Isle of Capri website indicates the property is intending to reopen Monday June 1, and is already accepting reservations starting June 5. Additionally, should the property need to stay closed beyond patrons reservation date, all deposits and fees will be refunded to the guest.
I'll admit I'm not in that big a hurry to get back to a casino. We do enjoy occasionally going to the casino and playing the slots. But right now, the idea of going into a public place and pushing buttons or pulling levers on slot machines doesn't seem very prudent.
Neither does sitting at a table playing cards with a bunch of people I don't know. You really can't social distance during a game of poker can you? Of course, I'm sure the gaming companies have a plan for that and are already to implement it.
For now my wife Kathy and I are going to opt for simpler pleasures. Like Friday night pizza night and "Live PD" on the television. Or binge watching our favorite old television shows and ordering take out.
Governor Parson may be happy that there's some semblance of "normalcy" in Missouri as people head back to work. Start to dine in at restaurants. And try to figure out how to socialize while social distancing.
Meanwhile there were ten new cases of the coronavirus in Pettis County between Friday and Sunday according to the Pettis County Health Center. There were three new cases in Johnson County according to the Johnson County Emergency Operations center. You do you, but I'm going to continue to wear my mask out in public, and try to limit my exposure in places with many people. That seems like the safe bet to me.