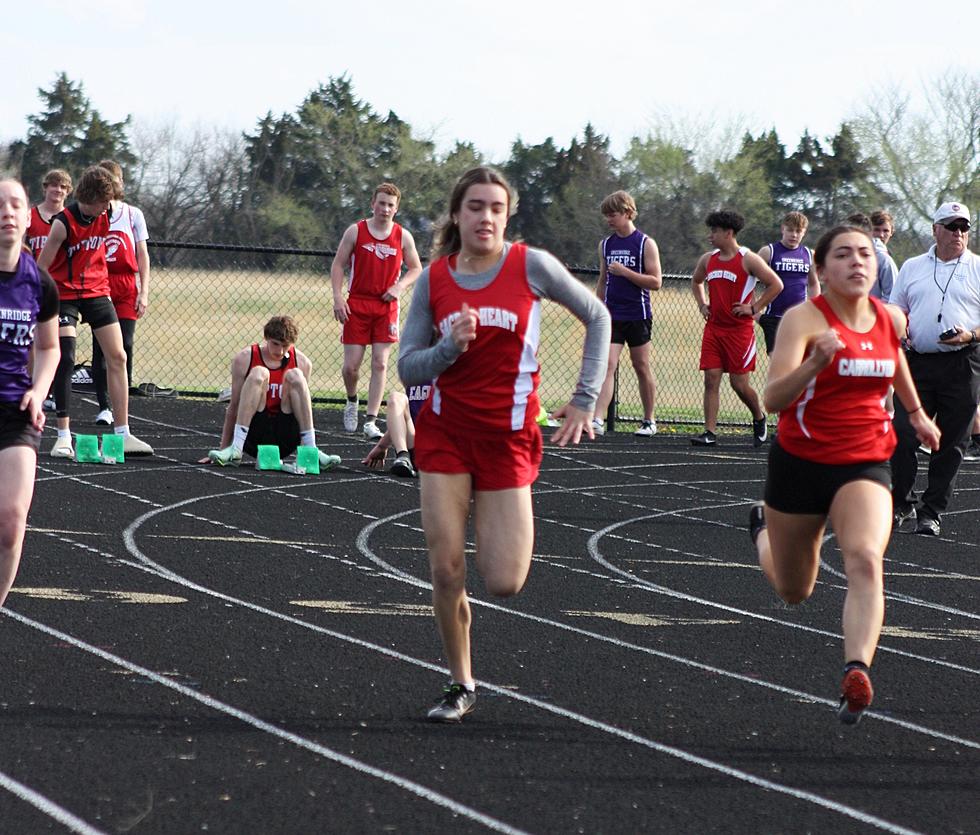 Sacred Heart Track & Field: Smithton Results
SHS
Competing in perfect spring weather conditions, the Sacred Heart track and field team turned in great performances at the Smithton Invitational track meet on Monday, April 10.
The boys 4x800 m relay team set a new school record finishing with a time of 9:15.13.
Relay members included freshmen Logan Howell, Jared Owens, Max Van Leer and junior Jackson Manning.
The boys 4x200 m relay placed first with a time of 1:45.05. Relay members included freshman Max Van Leer, sophomore Diego DeLeon, junior Reuben Smith and senior Jaden Velando.
Senior Kate Carney placed first in shot put (10.13m)
Senior Mariana Restreop placed 2nd in long jump (4.46m)
Junior Jackson Manning placed 2nd in the 400 m dash (55.01)
Freshman Jared Owens placed 2nd in the 1600 m run (5:15.22)
Freshman Logan Howell placed 3rd in the 800 m run (2:22.49) and 3rd in the 1600 m run (5:44.97)
Sophomore Nathan Lemeshko set a PR in the shot put (9.85m) which earned 3rd place.
The Gremlins travel to Skyline (Urbana) Wednesday, April 12.
In the photos:
6520 - freshman Max Van Leer
6529 - senior Mariana Restrepo
6531 - sophomore Diego De Leon
6535 - junior Reuben Smith