 School Hands Out Free Belts To Kids With Sagging Pants. You Like?
When did it become popular (or unpopular for some) to wear saggy pants with your underwear hanging out? Is it really too difficult to keep you pants up? Seriously, I am asking that question.
Now perhaps I am coming off as a "Get off my lawn" kind of person, but I fail to see the appeal of this look.  I cannot count the number of times I have been in a place, where a guys pants are down past his butt cheeks.  I have zero interest in knowing or seeing what kind of underwear a guy wears.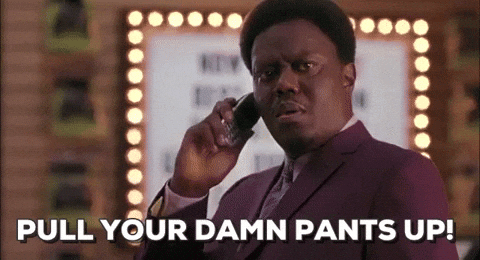 A high school in South Carolina is using a unique program to encourage teens who sag their pants to pull them up — all by offering them a free belt.  Do any schools in our listening area think this program would work?
There is a saying, "You never get a second chance to make a first impression" ~ Will Rogers.  This is the message that North Charleston High School in North Charleston, S.C. is trying to instill in the young men in their school.  You can read a little bit more about this HERE.
Thomas Ravenell is a mentor at the school and he said that already in the first 3 days of school have given away 30 belts to students, and plans to give away hundreds over the school year.  See their Facebook post below.
The hope is that the attitudes of the students will change in a more positive manner and for the young men to have a little self respect.  I think this is a great idea, and apparently it is working.  Belts aren't that expensive.  Guys, pull up your pants.  Show some class.  The ladies will appreciate it.
Here are 50 of your favorite retail chains that no longer exist.