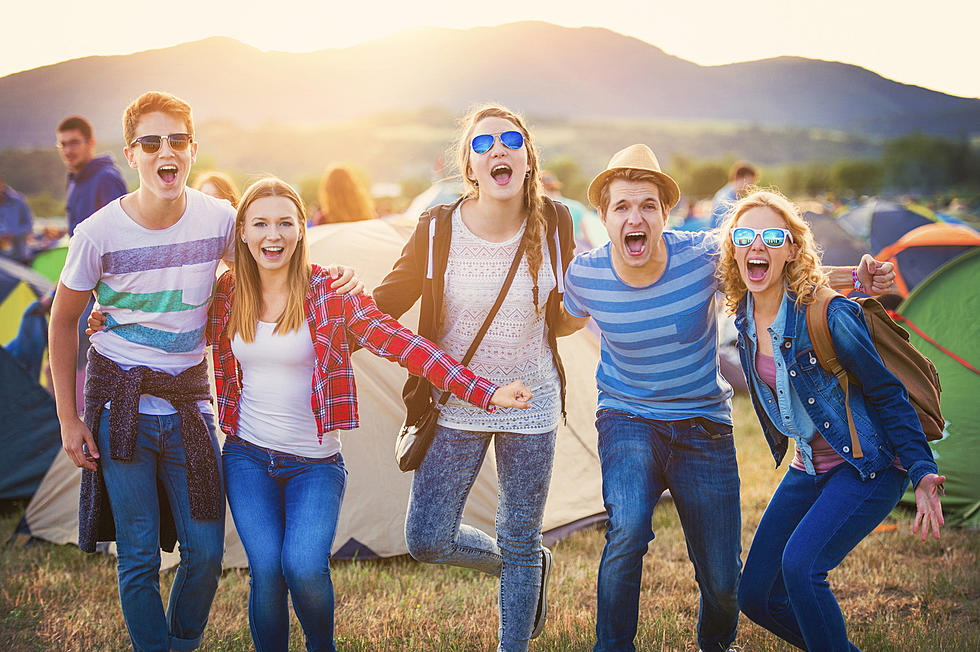 Sedalia Community Spectacular Brings Cold Drinks, Hot Deals and Awesome Music
Halfpoint
It's just the right time of year to hang out outdoors. It's not too hot, it's not too cold. 
That's why there's a ton of festivals and events popping up everywhere, it's a great time for a stroll and shop type of thing.  Well, this might not be just strolling, this one might also have a little spectating.  Well, not my usual spectating (read: people watching),  I mean they're going to have bands and singers there, you know, performing.
I don't think I've heard of this event before, might be the first year they're doing it.  It's called the Sedalia Community Spectacular, and it's coming up October 9th from 1:00 p.m. to 4:00 p.m.  I like this one in particular because sure, you can have some fun, but you're also helping Retrieving Freedom, one of my favorite animal charities here in Sedalia.  They work to train service dogs for veterans and kids with autism.  So what all is goin on at this thing?
Well, it's a lot.  They've got Tailgate games with prizes, live music, drinks with Kona Ice, educational opportunities, free merch and door prizes, and, like a ton of vendors. Aqueous Vapor, Natural Wellness, Midas, T-Mobile, Sport Clips, Organic Remedies, DK Catering, Bethany Stratton (realtor at Premier Realty) and Linda Noble with Tastefully Simple. If you wanna be a vendor you might even still be able to get in. You'd have to email Leslee to ask her, though at l.howard@organicremediesmo.com.
Now who's gonna be there, music wise?  Jake Reno, Kellz, Brandon Wade Stuart and Sawyer Weathers. Soundbound is the group that we're working with that is scheduling and supplying the artists and sound equipment. They are comprised of Evan Handley, Timothy Branch and Don Llewellyn.
You can vote for the cutest pup, and the proceeds will help Retrieving Freedom. You vote between four and put your money in the bucket!
Sounds like some wholesome fun, right?   It'll be kind of by the Menard's,  in the grassy area in front of Midas. I'm sure you'll see the set up when you come by.  Heck, you could let the kids run a little, let em dance to some music, while you do some shopping. You'll get a Kona Ice Drink which you absolutely will NOT spill all over yourself, because you are Very Classy, unlike the three other times you have done so.
Seriously, I don't know what it is with me and those drinks from Kona Ice but I spill them all over myself like, every time. Or I manage to drop them on the ground. Or on my kitchen floor. Here's hoping for some cleaner weekends in future.
Spectacularly yours,
Behka
TACKLE THESE: Check Out the Best Uniforms In Each NFL Team's History