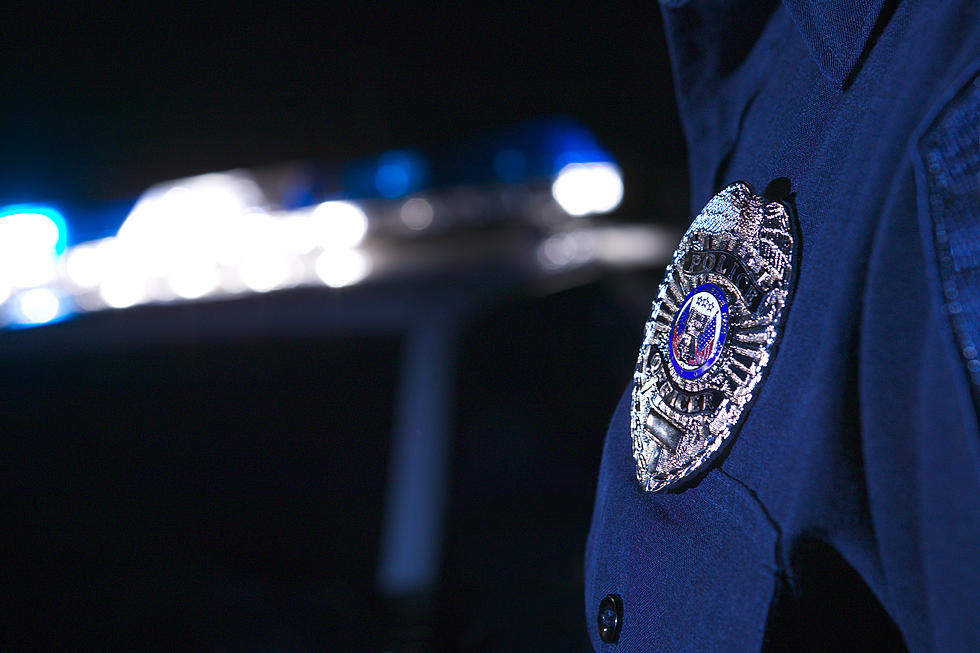 Sedalia Police Reports For December 20, 2022
Thinkstock
This article is compiled from the Sedalia Police Department crime reports.
Monday night, a car was stopped in the area of West Broadway Boulevard and South Missouri Avenue because it had no license plate lights and it had been driving carelessly. After an investigation, it was determined the driver was intoxicated by drugs. A search incident to the arrest revealed an amount of drugs in the vehicle consistent with distribution. A firearm was also located. Elijah Reuben Lopez, 20, of Warrensburg, was arrested and transported to the Pettis County Jail. Lopez was booked on state charges of Driving While Intoxicated (Drugs), Possession of a Controlled Substance with the Intent to Distribute, and Unlawful Use of a Weapon. Lopez was placed on a 24 hour hold.
---
The Sedalia Police Department stopped a motor vehicle in the area of South Brown Avenue and East 5th Street Sunday afternoon because the vehicle's registration was expired. During the stop, the operator was found to have a revoked driving status. Kyle Wayne Wissman, 34, of Sedalia, was arrested without incident and transported to the Police Station for processing. Wissman was issued a citation for Driving While Revoked and No Proof of Insurance. Wissman was then released with a court date.
---
---
Early Tuesday morning, Officers responded to the Shell Gas Station, 1722 West Broadway Boulevard for a report of a drug offense. After arriving, Officers made contact with Albert W. Neyhart Jr., who stated that he was checking out when he located a small bag that he believed contained an illegal substance. Officers field tested the substance, which tested positive for methamphetamine and fentanyl. Officers seized the substance to place it into evidence. There is no suspect known at the time of the report.
---
Police took a theft report from Charles E. Heaper in the 200 block of East 19th Street Monday afternoon. Heaper reported a set of five rims and tires were stolen. The estimated value of the theft was $500. The suspects are not known at this time.
---
Monday afternoon, Officers took a report of theft. Linda Meyer reported a cell phone was believed to be stolen from the Wal Mart store, 3201 West Broadway Boulevard on the morning of December 15th. The value of the phone is estimated to be approximately $500. No suspects have been identified at this time.
---
Sedalia Police responded to the Salvation Army Store, 601 South Ohio Avenue Monday afternoon for a report of theft. Melissa Stout stated a male subject came into the store and left with a leather jacket, not paying for it. The suspect has not been identified.
---
Monday afternoon, Officers responded to the Police Department Lobby in reference to an internet fraud report. Officers spoke with Kelly Miller, who stated an individual took money from her through a fake online Facebook account. The suspect has not been identified.
---
Officers responded to the Phillips 66 store, 216 West Broadway Boulevard Monday afternoon in reference to found property. Officers spoke with the clerk inside the store, Jamie P. Stover. Stover stated a bicycle was abandoned behind the building. Officers transported the bicycle to the SPD and placed it into evidence.
---
Monday morning, Officers were dispatched to Wes-Mo Auto, 3117 South Limit Avenue for a report of a stolen vehicle. When Officers arrived, they spoke to an employee, Kathryn R. Tippie. Tippie stated that sometime between Saturday morning and Sunday afternoon, someone stole a blue 2004 Dodge Ram 1500. The truck was valued at $7500. There are no suspects at this time. A copy of the report was sent to Dispatch.
---
LOOK: 15 Unconventional Christmas Albums From the Past 50 Years