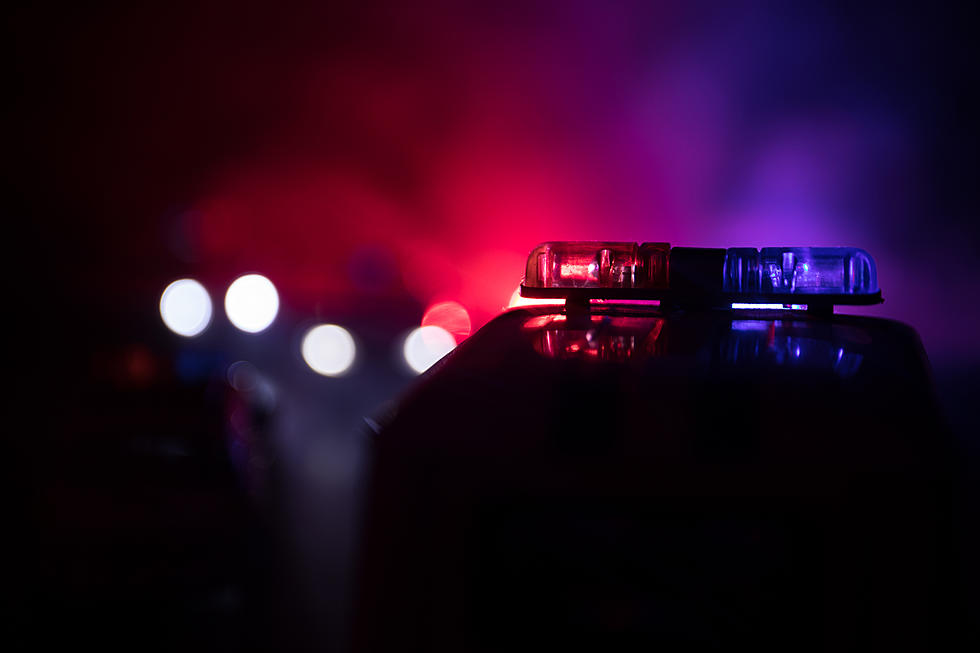 Sedalia Police Reports For December 6, 2022
Getty Images/iStockphoto
This article is compiled from the Sedalia Police Department crime reports.
Early Sunday morning, Officers stopped a car in the area of East Broadway Boulevard and South Montgomery Avenue because it was failing to maintain its lane. After an investigation, the driver was arrested for driving under the influence. Larry D. Hopkins, 51, of Sedalia, was taken to the Pettis County Jail to be booked on charges of Driving While Intoxicated (Drugs) and Possession of Methamphetamine.
---
Saturday night, Officers conducted a traffic stop on a vehicle with no registration in the area of West 10th Street and South Grand Avenue. A check of the information from the passengers in the vehicle discovered the passenger in the back seat had active warrants for his arrest. James Allen Roberts, 36, of Marshall, was arrested for his active warrants from Saline County. One warrant held charges of Resisting Arrest, which carried a $2500 cash or surety bond. Allen also had two Probation Violation warrants. The Probation Violations were stemming from original charges of felony Non Support of a Child with bond set at $10,000 cash only and felony Driving While Revoked, with a $15,000 cash only bond.
---
Sedalia Police performed a traffic stop on a maroon Dodge passenger vehicle early Tuesday morning. The vehicle had expired Missouri license plates from October of 2022. The traffic stop took place in the area of West 15th Street and South Kentucky Avenue. The driver fled from the traffic stop. Officers and the K9 Unit Rocky formed a perimeter and tracked the suspect, who was then taken into custody without incident. Avion Keair Jefferson, 28, of Independence, was arrested for Resisting Arrest and Driving While Revoked. Jefferson was placed on a 24 hour hold pending charges with bond and court dates to be determined.
---
---
Monday afternoon, Officers were called to the Probation and Parole Office, 205 Thompson Boulevard, for a report of a wanted person on the premises. The subject's warrant was confirmed, and they were taken into custody. The warrant, issued by Denton County Texas, was a felony no bond Probation Violation warrant on original charges of Tampering With Physical Evidence. Gregory L. Hulbert, 43, of Sedalia, was taken to the Pettis County Jail to be placed on a 24 hour hold pending charges of Fugitive From Justice.
---
Sedalia Police spoke with Gavin McCue over the phone Monday afternoon in regards to a theft report. McCue wished to report that a package had been stolen from their residence in the 2400 block of Margaret Avenue. The package was stolen between December 2nd and December 5th of 2022. There are no suspects at this time.
---
Monday evening, Officers performed a traffic stop near the intersection of North Limit Avenue and West Main Street. During the stop, the driver was found to have a suspended driving license. David Moriarty, 23, of Sedalia, was arrested for Driving While Suspended. Moriarty was transported to the Sedalia Police Department, where he was processed and released with a court date.
---
Sedalia Police responded to the 100 block of West Avenue for a report of a domestic disturbance late Sunday night. While Officers were on route to the address, Dispatch informed them a male suspect stated he would shoot Officers in the head if they showed up at his house. When Officers arrived, a male subject came out of the house with a hand gun. The male subject was taken into custody. Matthew Louis Barkacs, 31, of Sedalia, was arrested on charges of felony Unlawful Use of a Weapon, felony Armed Criminal Action, Domestic Assault in the 4th Degree, Aggravated Assault in the 4th Degree, Unlawful Possession of an Illegal Weapon, Tampering With a Witness in a Felony Prosecution, and felony Resisting Arrest. Barkacs was held pending a $10,000 cash or surety bond.
---
LOOK: 20 tips to help your houseplants survive the winter