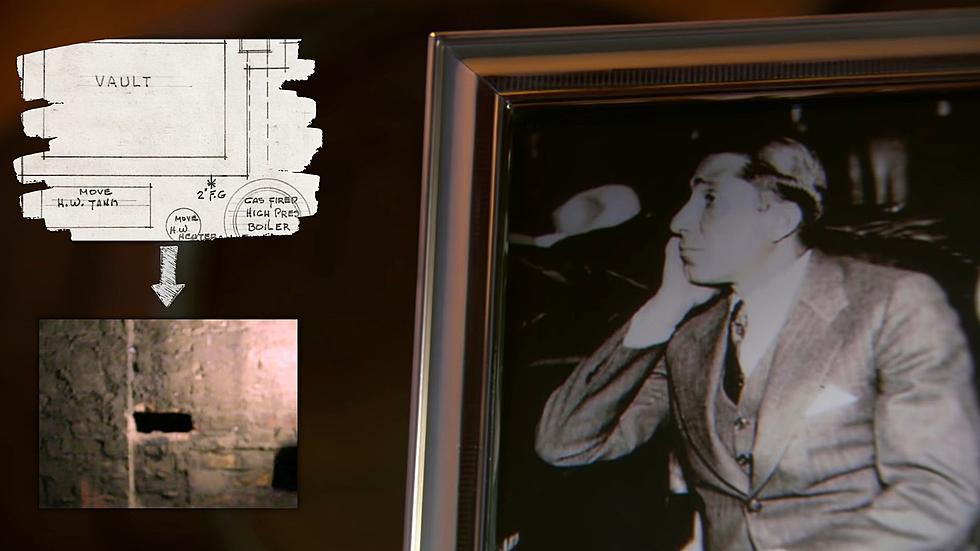 See Inside Al Capone's Right-Hand Man's Secret Vault in Chicago
Harry Caray's via Vimeo/A&E via YouTube/Canva
It's interesting that there's a restaurant named after legendary baseball personality Harry Caray in Chicago, but that's not the most interesting thing about his restaurant. The fact that it includes a secret vault from the man who was Al Capone's right-hand man is the intriguing part.
A big round of applause to Only In Your State who shared the colorful history of the building that is now Harry Caray's in Chicago. It used to be the home of Frank Nitti who was one of the most notorious mobsters in the history of the Windy City. As Wikipedia documents, Frank was the first cousin and bodyguard of Al Capone. He was also the man who was tasked for getting things...done.
Both Frank Nitti and Al Capone would go to prison in 1931 for tax evasion, but Nitti would be released the following year becoming the mob boss succeeding Capone. He would meet his own end on March 19, 1943 of his own doing. But, what happened to his fortune made in crime?
It's what Nitti left behind that's intriguing. Harry Caray's has shared a personal tour of a secret vault that was found inside what is now the restaurant. They contacted a museum in Chicago which confirmed there was a blueprint for a vault hidden behind a wall.
They found a large room with a hole in the wall. To this day, no one has determined what lies behind this area which can be seen through this hole.
Is Frank Nitti's fortune still in this building and if so, where?
Frank Nitti's Vault from Harry Caray's on Vimeo.
$45 Million Dollar Chicago Mansion Most Expensive in Illinois