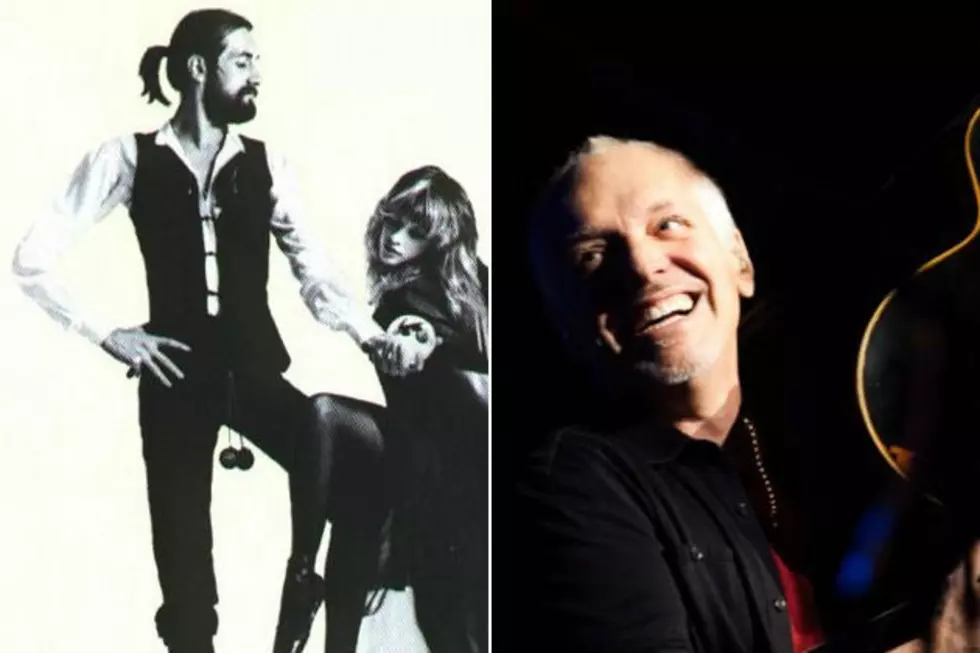 Peter Frampton Guests on Symphonic Tribute to Fleetwood Mac's 'Rumours'
Warner Bros. Records / Hanna Torreson, PeterFrampton.com
It's sold a bajillion copies on its way to earning its richly deserved status as one of rock's most classic LPs, but Fleetwood Mac's 'Rumours' has never been given the full-on orchestral treatment -- until now.
London's Royal Philharmonic, whose previous forays into symphonic rock include rearranging tracks by Pink Floyd and Meat Loaf, among many others, have settled on 'Rumours' as their next project, squeezing more than 50 musicians into Abbey Road Studios in order to cover the album "from opening note to closing refrain." Joining them was Peter Frampton, who contributed a special guest appearance to the Philharmonic's version of 'Gold Dust Woman.'
"'Rumours' was such an important album in terms of both songwriting and production," enthused arranger James Graydon in a press release. "Although we were mindful of the fact that these songs are very well known, we decided to approach the arrangements from a slightly different perspective to make it work in the orchestral world."
The album, distributed by Cleopatra Records and titled 'The Royal Philharmonic Orchestra Plays Fleetwood Mac's Rumours,' is currently available via Amazon, iTunes and other major retailers.