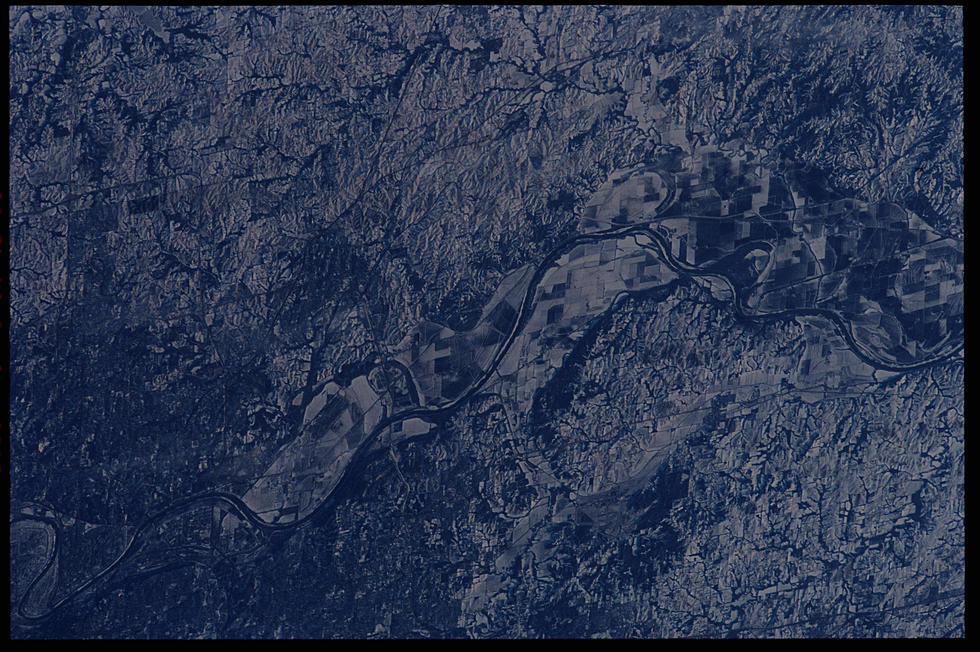 Take A Look At What Missouri Looks Like From Space
NASA
There's something that NASA does called the Gateway to Astronaut Photography of Earth. I don't remember how I stumbled on this one, but it is so cool. Basically it's a huge database of different photos all around the world, and I found some pretty nifty ones of places here in Missouri.
For example, here's the Missouri River.
Then there's Ft Leonard Wood:
This is a really pretty one of Table Rock Lake down in Branson.
Basically, you can search just about anywhere and see what it looks like from space.  Well, almost everywhere.  I searched for Sedalia and didn't see any, but hey, maybe someday. You can check out other photos on their website.