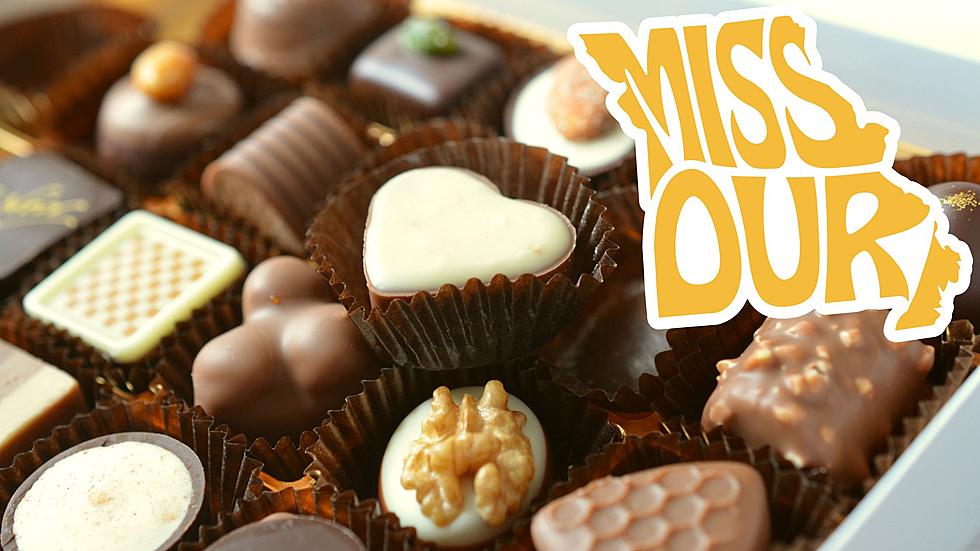 This Chocolate Shop in Missouri is melting people's taste buds
Canva.com
The experts at Yelp were asked to find the best chocolate shops in each state and the place they discovered in Missouri might be the best place in the whole country...
Yelp released a list called Top Chocolate Spots in Every State, and the spot in Missouri is the Kansas City-based Christopher Elbow Chocolates. What makes Elbow Chocolates in Kansas City so special? On their site they say...
"Since 2003, Christopher Elbow Chocolates has been producing hand-crafted chocolate bonbons and confections. We endeavor to bring the finest ingredients and modern culinary artistry together with a craftsman-like work ethic. Our gourmet chocolate gift towers and chocolate collections deliver an unforgettable experience..."
What exactly is on the menu at Elbow Chocolates? On their site, they list items like Creme Brulee White Chocolate Bar, the Toasted Almond Mayan Sea Salt Chocolate Bar, the Lemon Pistachio White Chocolate Bar, the Passion Fruit Vanilla White Chocolate Bar, and the Peanut Butter and Toasted Corn Milk Chocolate Bar. To see more of what they are hand-crafting at Christopher Elbow Chocolates click here!
I have to say I have never had one of these Christopher Elbow Chocolates but ohhh myyyy wordddd do those chocolate flavors sound incredible! If you have a chance to look at the bars on the site please do because they look as delicious as they sound. I would say that these would make a terrific gift to send the chocolate lover in your life for a birthday or Christmas present, or if you really want to make Valentine's Day special for your someone then order some of these.
KEEP READING: 3-ingredient recipes you can make right now