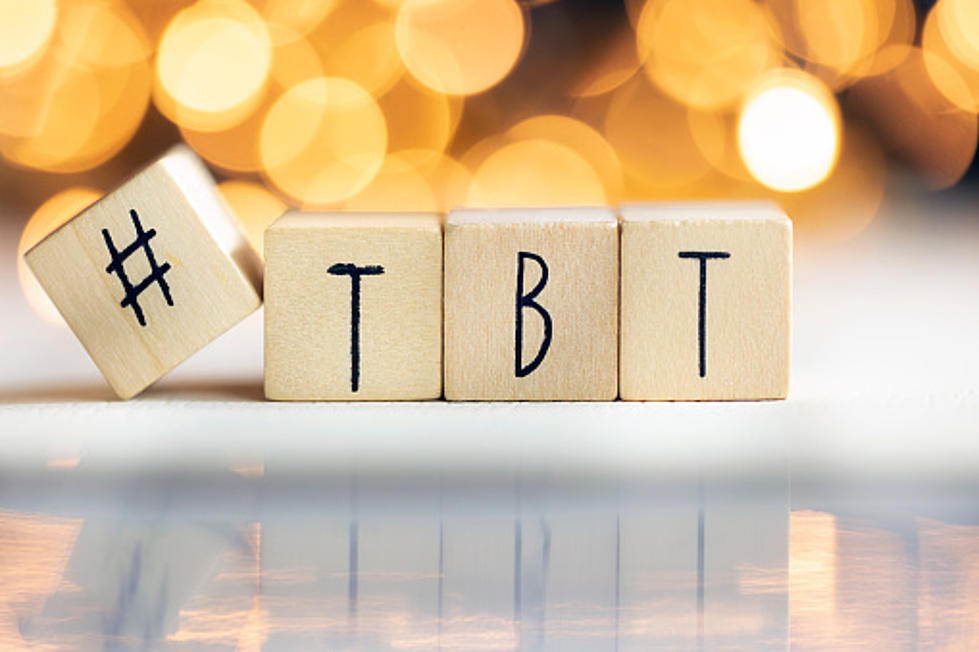 Tim Thomas's Throwback Thursday Tunes
Getty Images/iStockphoto
It is another Throwback Thursday!  After speaking with Paul Overstreet on Wednesday and hearing him talk about all of the artists he has written for and worked with, I am really getting excited about his show in a few weeks at the Arrow Rock Lyceum Theatre.  He certainly will be playing a lot of Throwback songs that you could potentially hear on our station.  And here are 10 more to add to your playlist.
Rick Trevino - Bobby Ann Mason  1995     A song about a high school crush.  Something I know we can all relate too.  Simple and catchy.
Shenandoah -  Next To You, Next To Me   1990    From their album "Next Mile"  expect to hear this 90's song on their set list when they are on tour this summer to celebrate their 35th anniversary.
Travis Tritt - The Girl's Gone Wild  2004    This song was released in the 2000's but I wanted to add it because it has a killer beat, almost all of us can remember a Spring Break of some sorts and it really features his unique voice.  Just try and listen to it without turning up the volume.  I dare you!   :)
Faith Hill  - Wild One   1993.   Debut single from Faith Hill.  How has she not aged a day in all of these years.  When she gets done with the TV show 1883, can we get her to record a new album.  We miss that voice, don't we?
Ken Mellons -  Rub-A-Dubbin   1995    I could have gone with Jukebox Junkie too, but this one also just makes me smile.  It did make the Top 40.
Martina McBride - Wild Angels  1995    This was Martina's first #1 hit.  It is still on her set list for every show she does, and you just can't believe that voice come from this little lady.  So powerful.  One of my favorite singers of all time.
Julie Roberts - Break Down Here   2004    How did this lady not become a bigger star.  One hit wonder, but such a powerful song.  Hope we hear from her again.
Kathy Mattea - Walking Away A Winner    1994      Kathy made most of her biggest hits in the 1980's.  The song is about a women leaving her loser husband with her head held high.
Tracy Byrd - Watermelon Crawl     1994    I am a big Tracy Byrd fan.  One of those artists that has a lot more hit songs than you remember.  A great song to line dance to.
SheDAISY  -  I Will...But    1999     Three sisters who can harmonize!  Kristyn, Kassidy, and Kelsi Osborn.  Their debut albums dropped in 1999 and this song was released in March of 2000.  Why can't a woman be the whole SheBang? That is where the album title came from.
Hope you give these tunes a listen and add them to your playlist.  Thank you for listening.
The Best Country Singer From Every State
Some states, like Oklahoma and Texas, are loaded with famous country singers. Others, like Nevada and Maine, are still looking for a real breakthrough artist. See the best and most successful country music artist from all 50 states, starting with
Hank Williams
and Alabama.