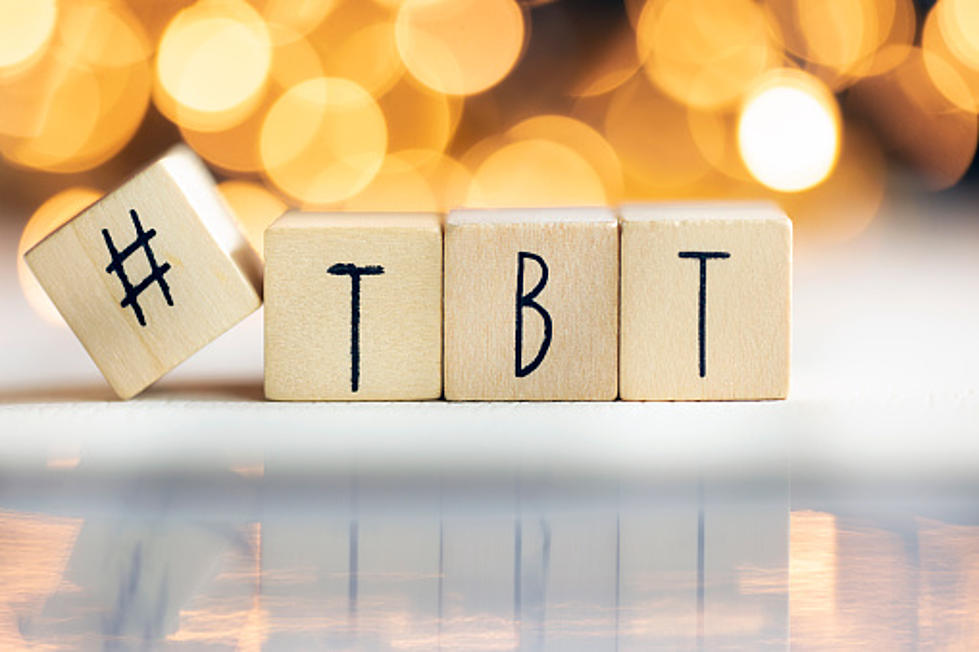 Tim Thomas's Throwback Thursday Tunes
Getty Images/iStockphoto
I look forward to Thursdays on KIX 105.7.  It is Throwback Thursday!  I get to hear a lot of Throwback songs that I first heard from artists in the 90's.  It was the time that I started to really get into country music.
A few of the artists that really caught my attention were Shania Twain, Faith Hill, Clint Black, Garth Brooks, Brooks & Dunn, Martina McBride, just to name a few.  There are so many more that the list would get too long.
There seemed to be a lot more women on country radio at that time, and I stand by the fact that more women need to be heard on country radio today.  There are a few that are up and coming, that I think have some staying power.  Artists like Carly Pearce, Gabby Barrett, Maren Morris.  And Carrie Underwood and Miranda Lambert can headline any concert or festival anywhere.
So I thought it might be fun to share some 90's songs from artists that you might hear on a Throwback Thursday.  And maybe expand your musical library just a bit.
Toby Keith - How Do You Like Me Know?  Released in 1999.  Toby had a lot of record labels turn him down, claiming he couldn't sing or write.  Well, they missed the boat big time!
Sawyer Brown - Some Girls Do.   1992.   They won the show Star Search.  One of the first TV talent shows.  And I sing this song at karaoke all the time.  They are still performing today.  If you like music with a hint of Gospel flavor, check them out.
Lonestar - What About Now.  1999.   Ritchie McDonald on lead vocals had the most played song of the 1990's with Amazed.  This song also has a great sound and beat.  Can we get more stuff from them? Please?
Joe Diffie - Third Rock From The Sun.  1994.  I got to meet him when he played a gig in Columbia in 2014 for a former station I worked for.  Nice man.  And the honky-tonk attitude.  Very underrated artist.
Martina McBride - Life #9  1993.  Did you know Martina was on an episode of Baywatch? She was, Google it.  She could sing a cook book and I would listen.  4 time CMA Female Vocalist of the Year.  Need I say more.
Shania Twain - You Win My Love  1996.  Not too many women have won the CMA for Entertainer of the Year.  Or played the Super Bowl halftime show. Or had 3 albums sell more than 10 million copies each.  Including the top selling album of any female artist in music history.  She is the list.  And her Vegas show.  Amazing.  This song should get your motor running.
Hal Ketchum - Hearts Are Gonna Roll -  1992.   A personal favorite of mine.  Most people know Small Town Saturday Night.  This one should hit home for any father with a little daughter.  Give it a listen.  You will enjoy it.
Faith Hill - Let's Go To Vegas  1995.   From her 2nd album before she really broke big.  Catchy, and upbeat.  Her early stuff is just as good as her later stuff.
Clint Black - A Good Run Of Bad Luck   1993.    Came out the same time as Garth Brooks.  But he had a lot of success too.  This song was featured on the TV show Las Vegas and in the move Maverick.  Underrated singer and performer.
Patti Loveless - I'm That Kind Of Girl   1990.   Who in the 90's was bigger for the women singers? Not too many.  Another personal favorite of mine, and re-invest in her Bluegrass material.  It is terrific.
Brooks & Dunn - Boot Scootin' Boogie   1991.    Most successful country duo of all time.  They owned the CMA Country Duo of the Year category for the decade.  Song is still on their setlist.  As it should be on your playlist.
Terri Clark - Poor Poor Pitiful Me.   1996.   She hit the scene in 1995 and in 1996 this song hit our airwaves.  Always been a fan.  Would love to hear more music from her. Check out her Greatest Hits album. You may recognize more of her songs than you thought.
Well those are 12 of my favorites.  Maybe next week I will put another group of Throwbacks together for you.  Feel free to send me some suggestions through our Facebook page!