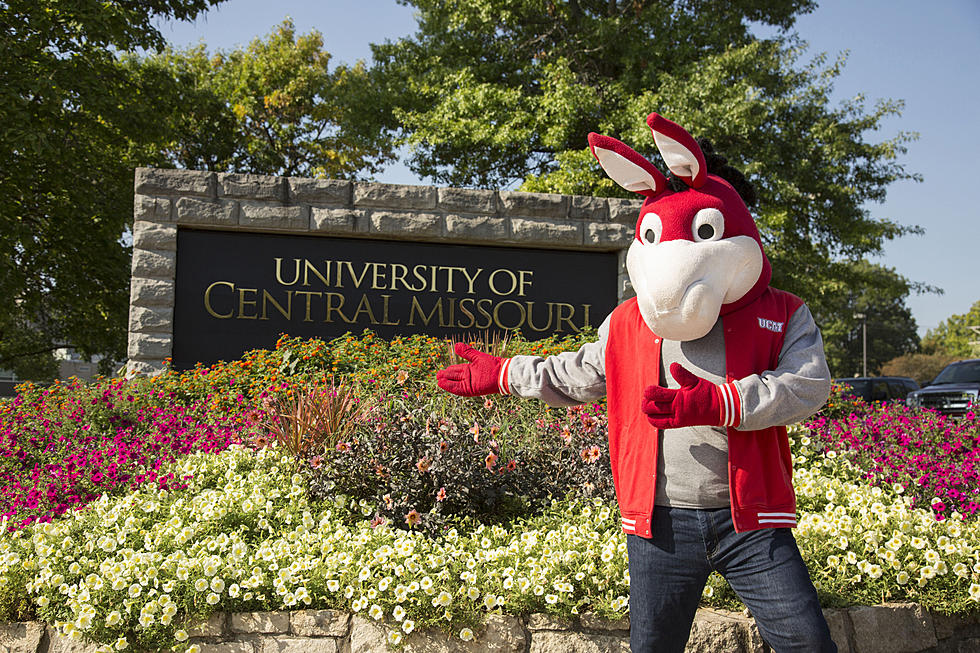 UCM Is Going for A World Record at Homecoming and You Can Help
University of Central Missouri
The University of Central Missouri is going for a record during their homecoming parade on Saturday Morning October 23 and you can help...
...If you have a mule. The University of Central Missouri is attempting to set a world record featuring the school's mascot. Specifically, the University is looking to set the record for the number of mules ridden in a parade.
If you asked me if the Guinness Book of World Records actually has a world record holder for this accomplishment I would absolutely tell you they do. Well, I'm wrong about that. I went over to the Guinness World Records website and did a search. Guinness told me there is no current record holder for the Largest Ridden Parade of Mules. There's also no record holder for the Largest Parade of Mules.
There's also no record for the Largest Moscow Mule cocktail, although if I were an enterprising Pine Street Bar that might be a record to go for after the homecoming game.
Anyway, the University of Central Missouri is inviting anyone who has a mule that wants to ride it, in what they're calling "this historic event", can register here. The opportunity is open to students, alumni, and generally anyone in West Central Missouri that wants to celebrate UCM and help the University set the record. Participants will even get an official participation certificate.
Setting the record for the Larget Ridden Parade of Mules during the homecoming parade is only one of the many fun things the University of Central Missouri has planned for homecoming. Other activities include the homecoming carnival, party in the park, homecoming football game, and more. Homecoming weekend at UCM is set for October 22-24. Here's the University's hype video for the weekend:
The Top 5 Worst Parking Lots in Sedalia
We recently asked you what the worst parking lot in Sedalia was. One stood out as the worst, and a few others weren't that far behind.
LOOK: Here are the best small towns to live in across America