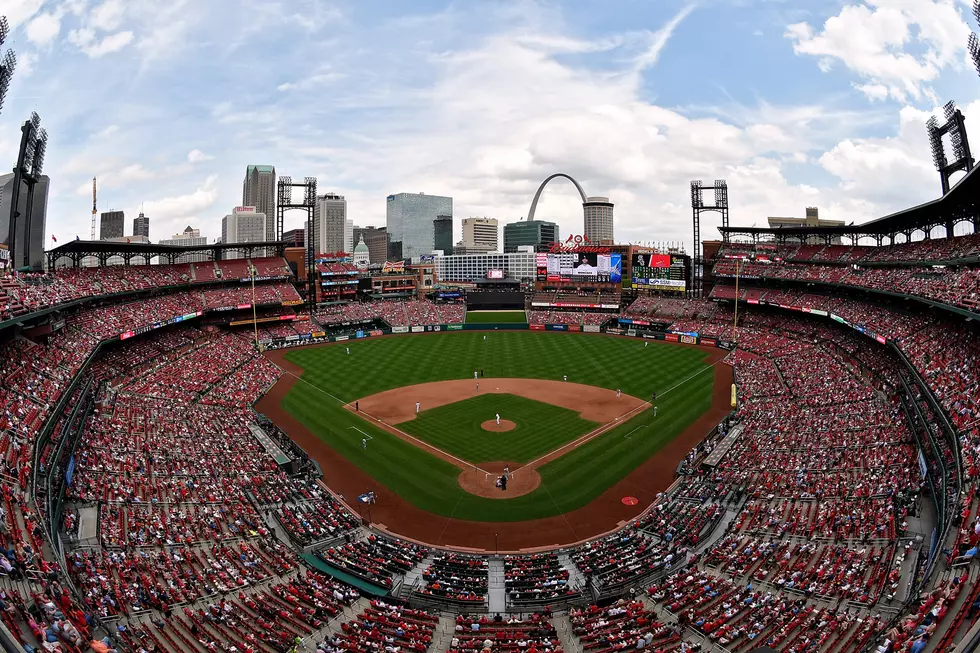 Want to hit some Golf Balls at Busch Stadium in St. Louis?
Photo by Jeff Curry/Getty Images
Here is your chance to grab your golf clubs and take some swings inside the iconic Busch Stadium in St. Louis, sign up now before all the slots are gone!
Upper Deck Golf is bringing its experience to Busch Stadium, so you have a chance to tee up some golf balls and hit balls like you are at the driving range or top golf only you are doing it inside Busch Stadium. If you can't picture what I am talking about check out this video below...
On the site for Upper Deck, they say this about their upcoming Busch Stadium golfing experience...
"Play an epic round of golf inside Busch Stadium! Upper Deck Golf is a once in a lifetime golfing experience inside the most legendary stadiums and ballparks across the country! Enjoy a VIP experience while hitting tee shots from the upper deck throughout the stadium, down to custom greens on the field below. You'll start and end your round at the clubhouse festival inside the stadium with great music, cold beers, food and multiple golfing challenges for you and your friends."
For more information and to sign yourself up for a Tee Time click here!
This is all happening in November and would be the perfect gift to give that person in your life who loves golfing and the St. Louis Cardinals. Is there a place that you would rather hit golf balls at? Maybe off the Statue of Liberty into the Ocean, or on the side of the Grand Canyon into the canyon, but otherwise this is the pinnacle of golfing experiences!
LOOK: Here are the 10 US golf destinations with the most courses per capita
Discover where you can find the best access in the country for your pick of courses, the unique terrain that lends itself to world-class golf, and what makes select clubs noteworthy.