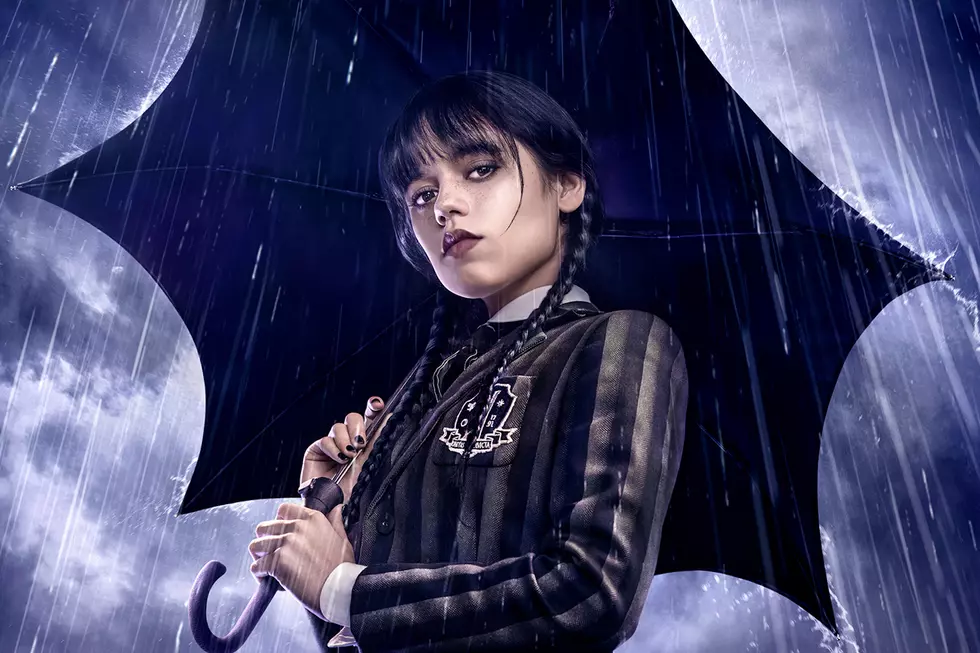 'Wednesday' Renewed For Season 2 on Netflix
Netflix
Wednesday will return.
This should not be a huge surprise. The new version of The Addams Family became the second-biggest original series in Netflix history behind only Stranger Things Season 4. (Subscribers watched 1.237 billion hours of Wednesday in its first month of availability.) But now it is official: Wednesday has been renewed for a second season on Netflix.
Netflix shared this video to announce the news:
Here were series creators Alfred Gough and Miles Millar' comment on the announcement:
It's been incredible to create a show that has connected with people across the world ... [we're ] thrilled to continue Wednesday's tortuous journey into season two. We can't wait to dive head first into another season and explore the kooky spooky world of Nevermore. Just need to make sure Wednesday hasn't emptied the pool first.
The series' innovation was to put a teen drama twist on the classic story of the Addams Family, the creepy and kooky characters first introduced by cartoonist Charles Addams in The New Yorker magazine. The series followed Jenny Ortega's Wednesday as she is kicked out of school for, well, being Wednesday, and then attends her mother's alma mater, Nevermore Academy. There she winds up getting involved in a murder mystery — and learning that she also has psychic powers to boot.
In addition to its massive viewership numbers around the world, Wednesday became a viral sensation online thanks to fans recreating its big dance sequence on TikTok. The YouTube clip of the big scene has been watched 33 million times on Netflix alone.
If you aren't one of the folks who watched 1.2 billion hours of Wednesday last fall, the first season is still available on Netflix.
The Most Popular Shows on Netflix in 2022
These were the most-watched shows on Netflix over the course of 2022.