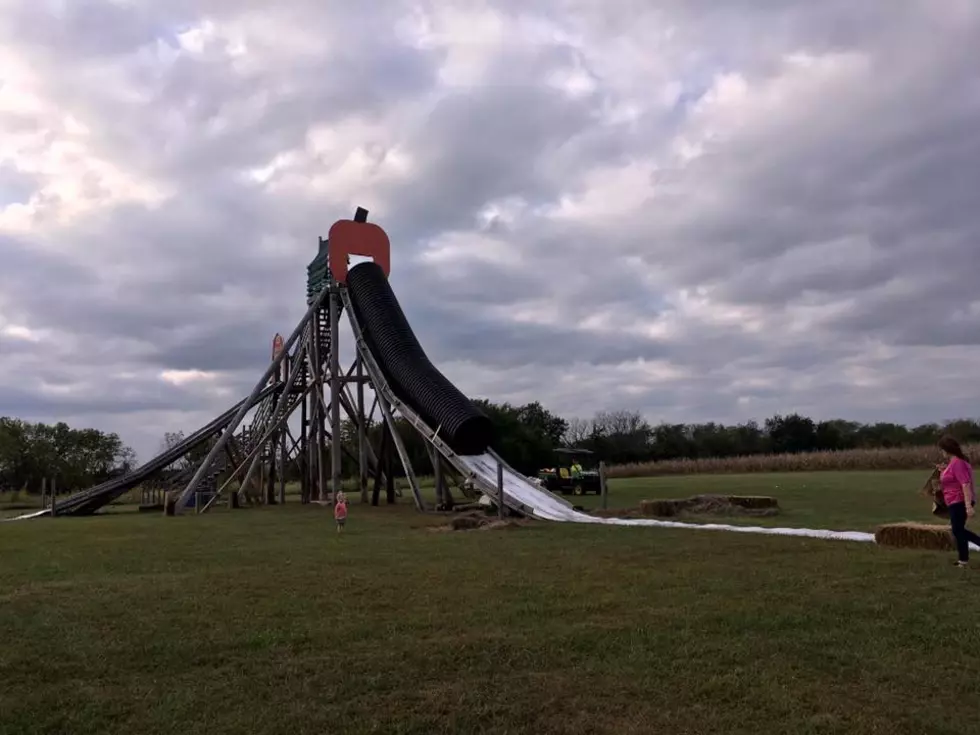 Where Can You Have Some Fall Fun In West Central Missouri?
facebook.com/prairiesendpp
Yes, it might not seem entirely like fall yet, but it's comin', and I can't wait. Pumpkins! Gourds! Hayrides!  This is the kind of stuff I'm talking about.  So where CAN you have some fall fun in our area? I'll tell you all about it, cousin!
Prairies' End Pumpkin Patch.
We took the girls and our cousins one year and had an absolute blast.  They have a huge slide and hayrides and a corn maze and a little area for smaller kids to play, and it's not super expensive.  You can get the details on their FB.  They're out just shy of Cole Camp on 65 Highway.
This one is up in Knob Noster. They apparently do tours and rides by appointment, so that seems nice. Their social media will show you some cool pictures about what they do.  And they have a little area for kids to play, and you might meet a cute dog.
Not only is this a pumpkin patch type of deal, they're also a farm that sells fresh produce!  They're up in Warrensburg.  They also sell jams and home decor. You can find out more here.
But don't think that fall fun is limited to pumpkin patches.  There are also some fun events coming up, too!
I know a few staples haven't announced their dates for hayrides and events yet, but as they do, we'll keep you posted.  In fact, if you know of another fun event or local pumpkin patch, let us know!