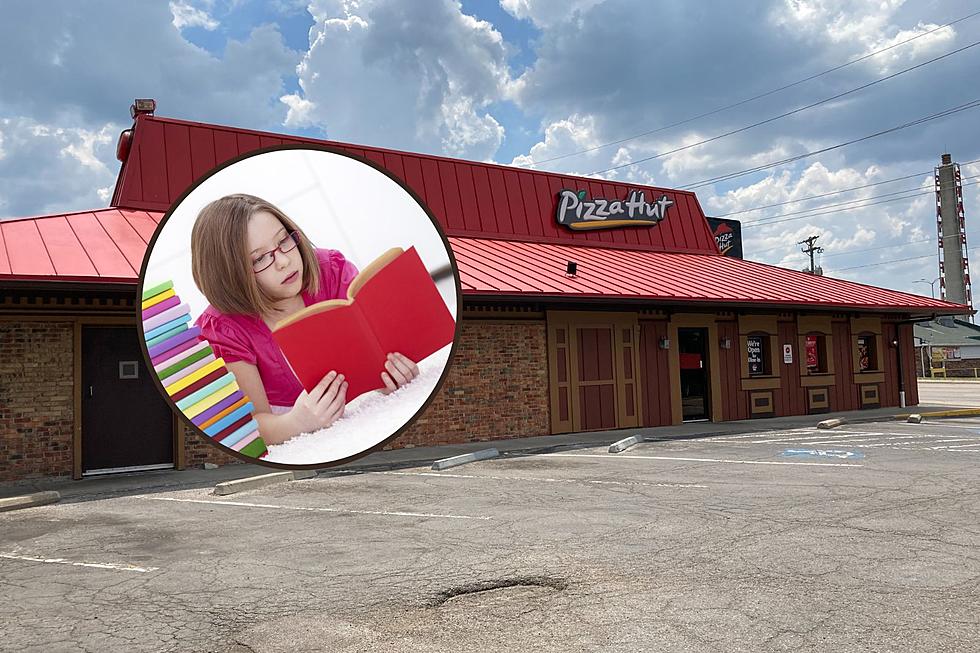 Your Kids Can Score Free Pizza For Reading Just Like You Did
Getty Images / Rob Creighton / Townsquare Media
Whenever we start talking about the glory days of Pizza Hut at the radio station, someone always mentions how they did the Book IT! Program and got their own Pizza Hut Personal Pan Pizza.
Well, let me tell you, Pizza Hut's pizza is still really good. Several weeks ago we did a station outing to the Sedalia Pizza Hut and had a fantastic lunch chowing down on their Big New Yorker Pizza and more. Not to mention, no one does a pan pizza quite like Pizza Hut.
Now I have even more good news for you. The young ones in your life can still score free Pizza Hut Personal Pan Pizzas just by being part of Pizza Hut's Book IT! Program.
While the Book IT! Program is something teachers can get their students involved in during the school year, you can get your kids involved in Camp Book IT! this summer. The program is open to kids in PreK through grade 6. Mom and or Dad set the goals, keep track of their kids' reading progress online, and when they've reached their goal they get a free Pizza Hut Personal Pan Pizza.
Your kids can read almost anything too. Books, magazines, e-books, anything fun.
The Book IT! Program is the longest-running corporate-supported reading program. It was started in 1984, and these days parents and teachers who were part of the program back in the 1980s and 1990s are getting their kids and students involved.
Unfortunately, I was a little too old to participate in the Book IT! Program myself. But the fond memories of the program shared by some of my slightly younger friends and co-workers make me think this is a must-do program for families.
Not to mention, what kid wouldn't want their very own pizza every month all summer long?
You can learn more about Pizza Hut's Book IT! Program and even get your family set up for Camp Book IT! here.
This Cabin On The Meramec River in Missouri Is The Perfect Escape
Sometimes when you want to escape it all, a getaway is the perfect medicine. This cabin on The Meramec River is perfect if you want to swim, canoe, kayak, or check out the area's wineries, and Steelville's quaint main street. Check out the pictures and learn more about how this cabin can help you and your family relax and rejuvenate. The cabin is offered on
Vrbo by Property Manager Susan Bunch
.
Let's Head Underground And Check Out Missouri's Cheese Cave
Springfield Underground
is a 3.2 million square foot facility free from exposure to outdoor elements. Underground it's always 62 degrees, and the subterranean space is home to 25 buildings, with 224 freight docks, and is popular with dairy producers for storage of their products and materials. Let's head underground and look at how
Springfield Underground
came to be and ride through it.
You can check out a video of the facility from CrazyBags on
Youtube
.