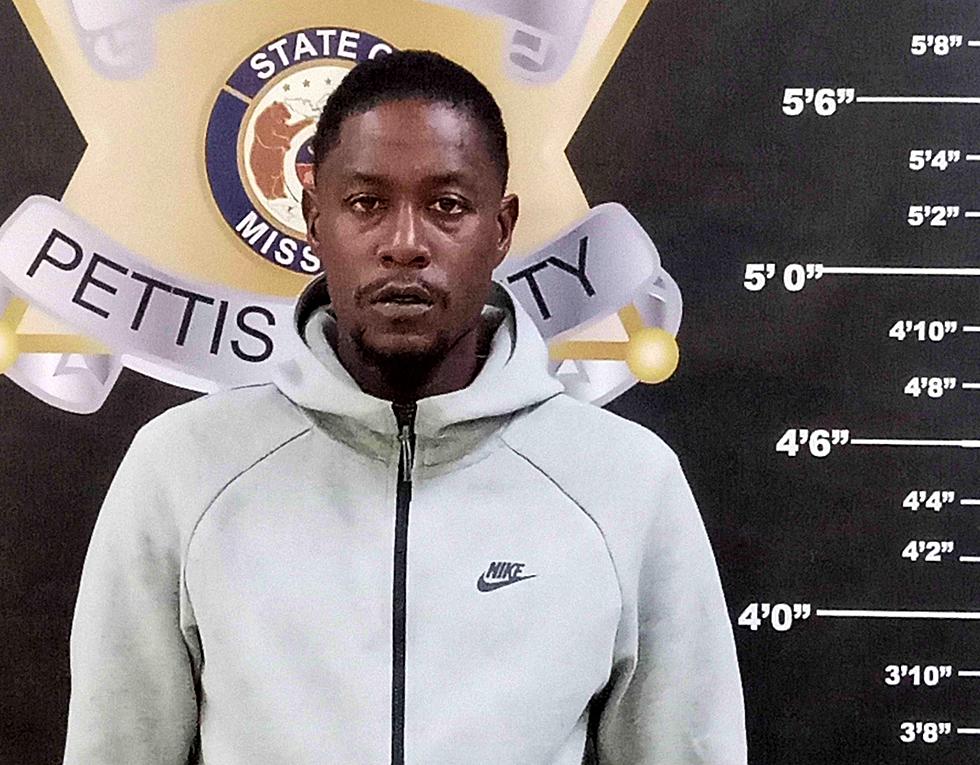 High-speed Chase Ends In Arrest Of Sedalia Man In 'Rain Drain'
Pettis County Jail - Taylor
On the evening of Oct. 30, Pettis County Deputies attempted to conduct a traffic stop on a black Audi sedan that was traveling north on South Grand Avenue from Main Street.
According to the probable cause statement, the vehicle had license plates attached to it that belonged to a Ford. Deputies activated their emergency lights and pulled behind the vehicle in the 200 block of Prospect Avenue. The vehicle then took off at a high rate of speed northbound, turning onto West 3rd Street.
After this, Deputies activated their emergency sirens. The vehicle continued west, before turning into the Heckart Community Center. The Audi drove with a high rate of speed through the Heckart parking lot, then turned west onto Liberty Park Boulevard, crossing US 65.
The PCS notes the driver "crossed without due regard for his safety". The vehicle continued east onto West 2nd Street, and then turned south on State Fair Boulevard. Deputies observed the vehicle wreck on a curb in the 2200 block of West 3rd Street. The driver exited the vehicle while still in motion and began attempting to circle the area on foot. The suspect then entered the "rain drain" between 4th Street and 5th Street.
Michael L. Taylor Jr., 31, of Sedalia, was arrested without further incident. Taylor was placed on a 24-hour hold pending charges of Resisting Arrest by Flight. Taylor also had a Failure to Appear warrant out of Moniteau County felony on charges of Delivery of a Controlled Substance, Possession of Marijuana, and Operating a Motor Vehicle on the Highway Without a Valid License.
The Moniteau County FTA warrant carried a cash or surety bond of $5,000.
Celebrities Who Were Murdered
It's shocking to hear when one of your fave actors, musicians or models is murdered. In fact, many of them still haunt us to this day. Below, discover 25 who were killed.
Gallery Credit: Natasha Reda