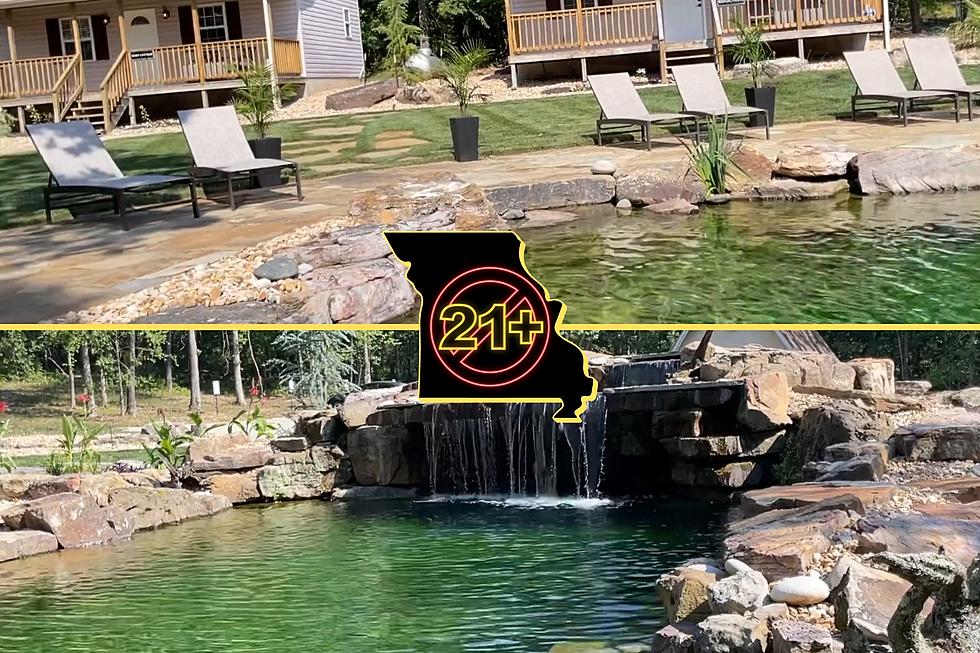 Missouri Getaway Has Waterfalls & is Adult-Only – No Exceptions
Sunset Hills Cottages via Facebook/Canva
There are lots of places in this part of Missouri for families with kids to stay at. This isn't one of them. It's an adults-only vacation option in Branson, Missouri that has gorgeous waterfalls, but kids aren't allowed and there are no exceptions.
Have you ever heard of Sunset Hills Cottages? I have to confess that this was new to me, too, until I saw a new article by Only In Your State. The official website refers to this Branson, Missouri place as a "romantic adults only resort" and it sure is pretty.
Sunset Hills Cottages FAQ page explains why this is not a place where kids can stay:
Sunset Hills is STRICTLY adults only. All guests staying/booking must be 21+. We do not make any exceptions. We are the only property in Branson with this rule so there are many other places in Branson suited for families.
Strictly with ALL CAPS must mean they are serious. Oh, and I forgot to mention that turkeys seem to love this place, too.
Something else to point out as the official Sunset Cottages Resort website mentions they are NOT a nudist resort. Clothing is mandatory so don't think this is a place to break out your birthday suit and show off.
If you want more info on Sunset Hills Cottages, check out their official site's FAQ page for specifics.
Missouri's Most Hospitable Place to Stay Full of Mules & Catfish