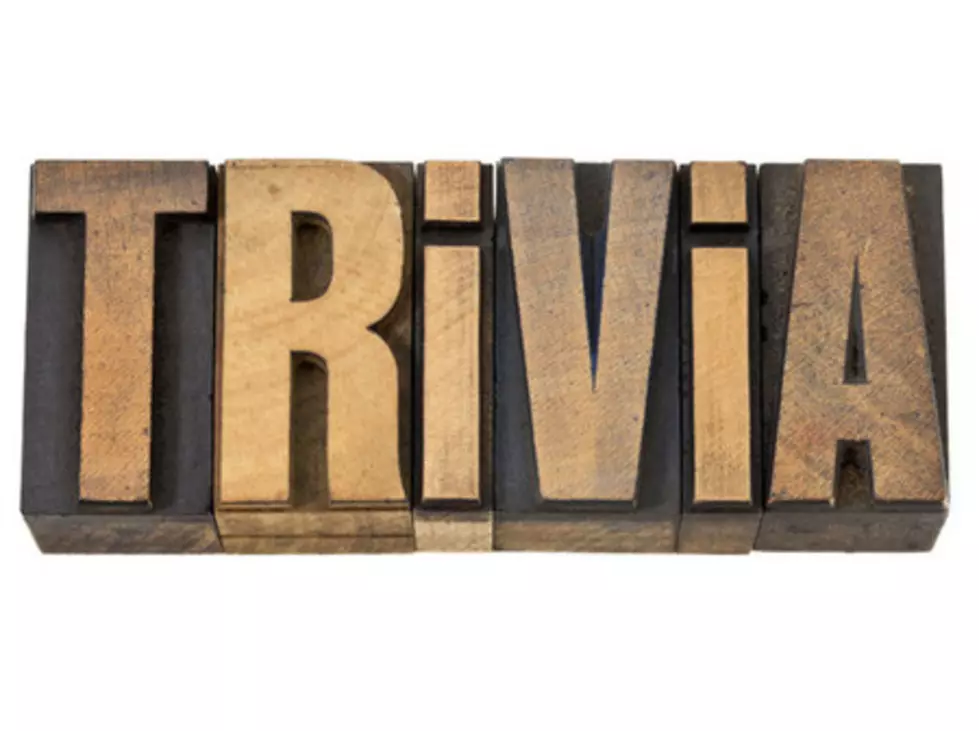 Quizzing for a Cure Trivia Contest Returning to Warsaw Schools, Benefiting Cancer Patients
Thinkstock
Everybody loves a good trivia contest. And I'm not just saying that because I cruelly defeat my boyfriend every single time we play trivia games - it's because it's fun. That's why the great folks in Warsaw have this event planned, all to benefit a great cause. The Third Annual Quizzing for a Cure trivia contest is planned for Saturday, April 5, at the John Boise Middle School in Warsaw.
Their activities that evening will include a trivia contest, heads or tails, gift basket raffle, champagne glass prizes and a 50/50 raffle. Trivia Master John Carleton will emcee the event. All proceeds will benefit the Gene Loveall Cancer Services Fund for the Bothwell Regional Health Center Foundation.
The event will begin at 6 p.m., and concessions will be provided. Proceeds from the concessions will benefit Warsaw High School. The cost is $120 for a team of eight if you register before March 22. Registration after that date will be $140 per team. Individuals also may register and will be placed on a team. Cost for individual registration is $15 before March 22 and $20 after March 22.
Registration forms are available from John Carleton at 660-438-5918 or online at brhc.org. Completed registration forms with checks payable to the BRHC Foundation may be sent to Carleton, P.O. Box 572, Warsaw, MO 65355.
Trivially yours,
Behka