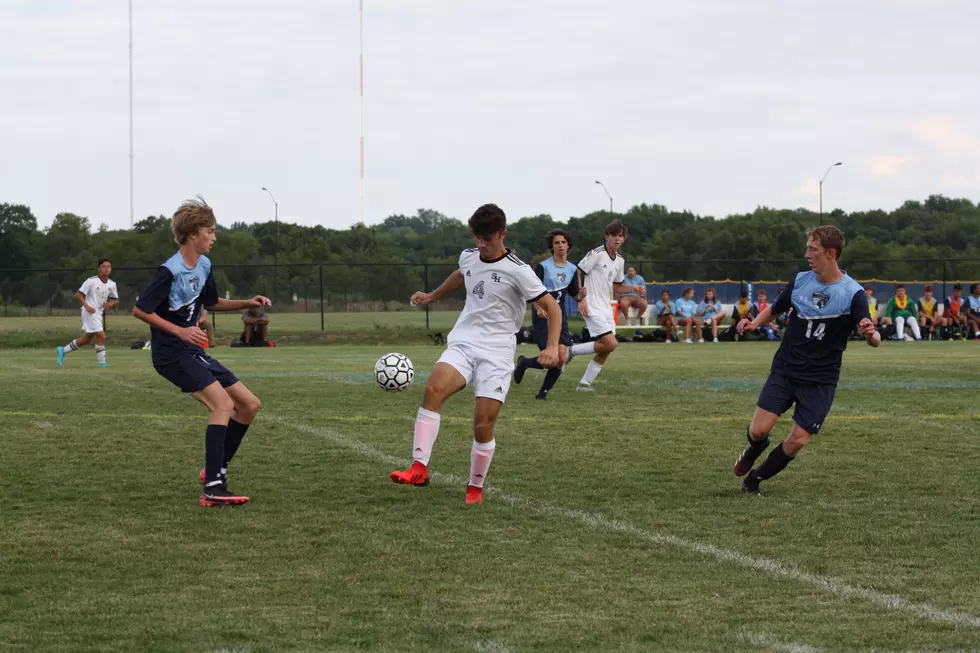 Soccer Grems Lose to Father Tolton
SHS
The Sacred Heart Gremlins boys soccer team lost 2-4 to Fr. Tolton Tuesday.
The Trailblazers scored within the first 30 seconds of the game. The Gremlins answered with just under 19 minutes to play in the first half with a goal from junior George Bain making the score a 1-1 tie at halftime.
Fr. Tolton came out in the second half with aggressive play and scored twice at 35:47 and again at 29:43. Junior Jackson Manning assisted junior George Bain for his second goal with 26:33 left to play. The Trailblazers scored again with 16:27 left in the game. Final score 2-4.
Sacred Heart travels to Warrensburg Thursday, September 8.
Photos:
4563 - team huddle
4590 - junior George Bain IV
4659 - senior Osvaldo Garcia
4675 - senior Tanner Damlo