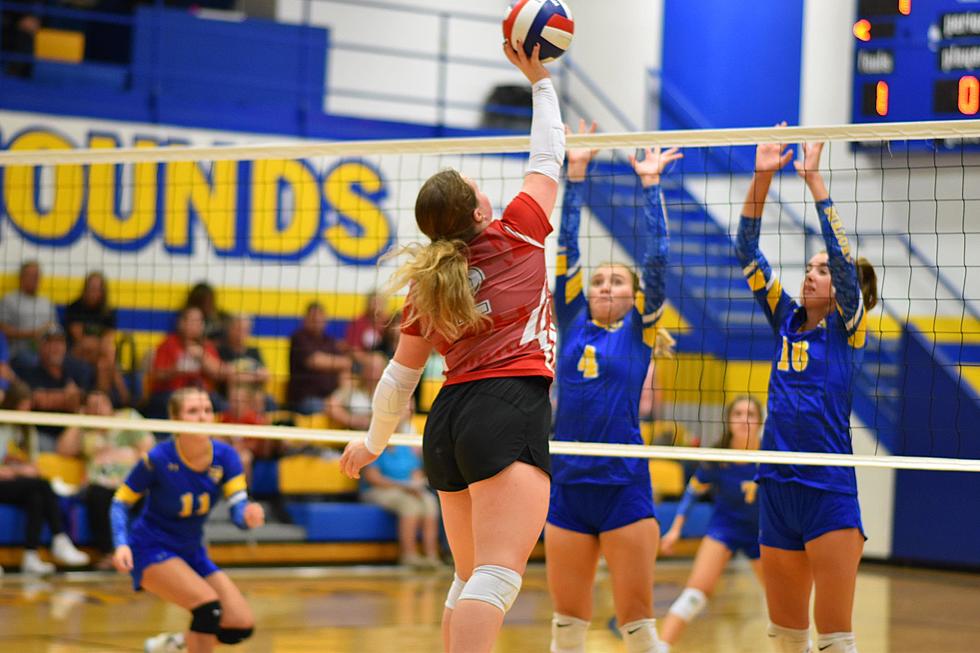 Varsity Falls Short to Sweet Springs
SHS
Varsity Gremlins fall short to Sweet Springs in some close sets (24-26, 25-17, 22-25, and 19-25) while JV Wins in two 25-21, 25-21.
Ava Stone had an impressive first set, she served 10 in a row with 3 aces and 9 points for her team and had a game total of 14 points for the night.
Avery Epple contributed 16 points and lead the team with 25 serves, 13 digs and 14 assists for the night!  Sammy Altena once again lead the team in kills with 9 for the evening, giving her 50 kills currently for the season.
JV had some big plays at the net from Freshman Molly Brown and Bailee Vogel who each had 2 blocks and 5 kills for the Gremlins.  Sophie Anderson played a solid game offensively and defensively with 14 assists and 7 digs.
Gremlins were on the road again Thursday night at Tipton.
Photos: Senior Ellie Coruna Serving
JV Group Celebration huddle
Sammy Altena going for a tip over the block